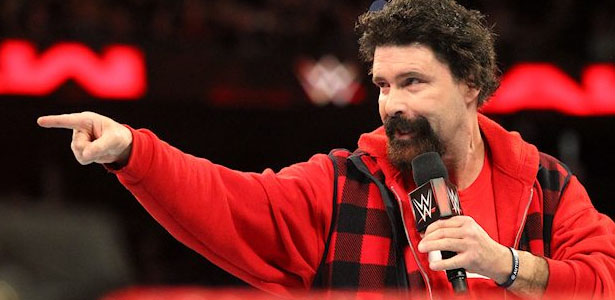 – Mick Foley kicked off the first Raw of 2017 with a new look. However, it didn't go without a problem.
"The Hardcore Legend" later revealed on Facebook that it was a "home-made self-done haircut" that had to be fixed by a WWE stylist.
A NEW LOOK FOR MICK
It's probably best not to take your grooming tips from the hard-core legend. After attempting a home-made self-done haircut, a WWE stylist did her very best to salvage my handiwork, and lots of locks needed to be lopped in order to foil the Foley fashion faux pas. All in all, I kind of like the haircut – probably the shortest it's been since my commissioner run in 2000. Let me know what you think!
Ahead of tonight's Raw, Foley got another haircut.
A sneak-peek at the new Foley haircut! See you tonight on #Raw pic.twitter.com/RnFUELq7fm

— Mick Foley (@RealMickFoley) January 9, 2017
– WWE released this video of recruits from the Performance Center outlining their goals for 2017. Riddick Moss vows to win an ESPY award this year, while Alvin Abitz and Demitrius Bronson have set their sights on tag team championship gold.