– Mick Foley and other wrestlers on Twitter had high praise for the Dolph Ziggler vs. Bad News Barrett match on last night's RAW. Foley wrote:
EVERYONE wins in a match like the one @WadeBarrett & @HEELZiggler just had. Great match by two great @WWE Superstars. #RAW

— Mick Foley (@realmickfoley) April 15, 2014
– Chavo Guerrero has a new talk show debuting on GeekNation.com this May. It's titled, "Where Men Come To Be Men!" Chavo filmed an episode with Rampage Jackson and John Morrison yesterday. Below is a photo: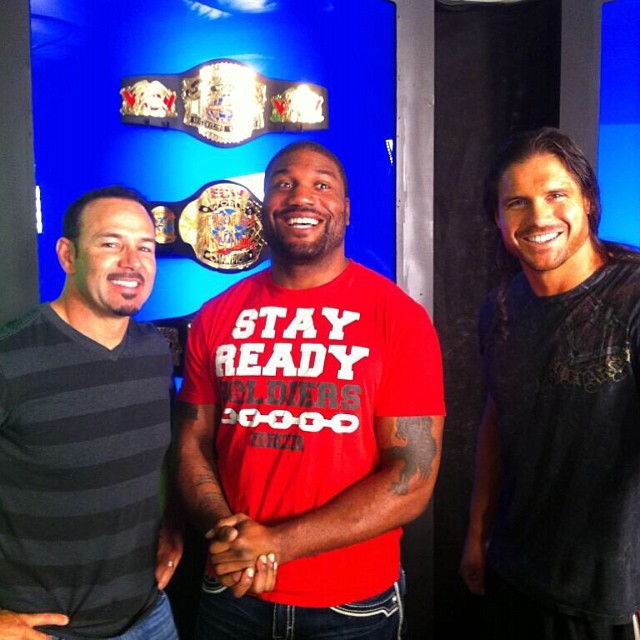 – WWE Hall of Famers Trish Stratus and Lita will be kicking off a "Besties Tour" with their first-ever joint autograph session on June 7th at the Legends of the Ring convention in Monroe, New Jersey. A $100 ticket includes a photo op with both women at the same time, an autograph from each and a numbered spot in line. Tickets go on sale this Saturday at 9am EST on legendsofthering.com.