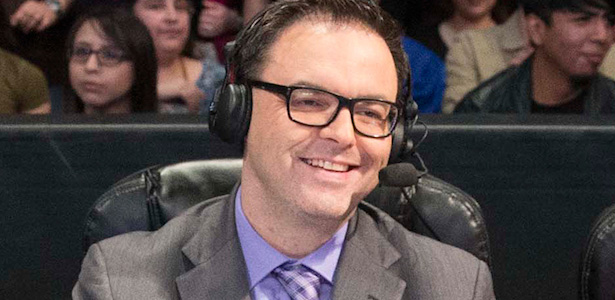 Dave Meltzer of F4WOnline.com provided some more information on Mauro Ranallo's falling out with WWE. It appears that the first issue with Mauro Ranallo was back when Ranallo did commentary with Jerry Lawler. Lawler had started calling Ranallo "M.R." in the same fashion that Lawler would call Jim Ross "J.R." However, Meltzer noted that it was likely an inside rib since the term "M.R." was used as an offensive slur that stood for "mental retard" during the period that Vince McMahon and Lawler were growing up.
Meltzer also noted that Ranallo was told he could be himself on commentary at first, but as time went on, Vince Mcmahon wanted Ranallo to act more like Michael Cole. McMahon was said to be frustrated with Ranallo's announcing style and Tom Phillips becoming the 4th member of the announcing team was the first public sign of it.
Because Ranallo was different, Meltzer described the situation in WWE as being like high school with Ranallo being seen as the "weird kid" and being made the butt of jokes. Apparently the hazing/ribbing towards Ranallo came from far more people than just JBL. With people having different interpretations of the situation, most feel that JBL has been made a scapegoat for the people that run the company and encourage the behavior such as Vince McMahon and Kevin Dunn.
One wrestler told Meltzer, "He (Layfield) f***ed with lots of new guys simply because he could. I don't know if JBL is tough, but all these guys were scared to stand up to him in fear of getting fired."
As previously noted, WWE is in negotiations with Ranallo's representatives about working out a settlement for the remainder of his contract.