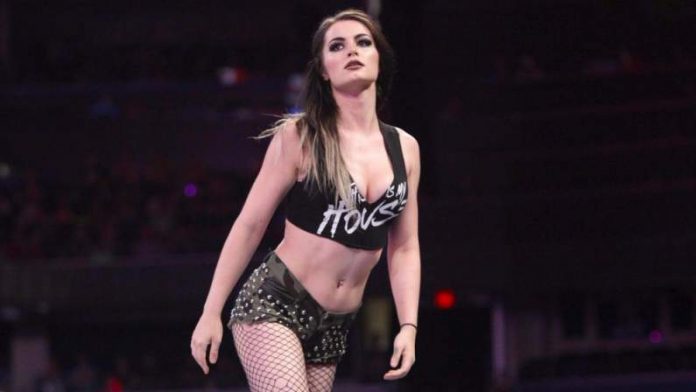 #MaeYoungClassic competitor @AbbeyLaithWWE knows this ain't ballet…but she's still prepared to use it to her advantage this summer! pic.twitter.com/78Eb0wAFLs

— WWE (@WWE) July 28, 2017
– WWE posted this video of WWE NXT Superstar Abbey Laith talking about The Mae Young Classic. The former Kimber Lee talks about her pro wrestling journey and how Drew Gulak took her under his wing to get started in the business. She also talks about her past as a ballerina and how it relates to her pro wrestling career.
Laith also comments on how her finisher, The Alligator Clutch, was passed down from WWE Hall of Famer Mae Young to one of her trainers to her, which Laith says gives her an advantage. Laith says the statement she will make in the tournament is that you should never stop believing in yourself and anything is possible. Laith doesn't think people will forget her name when she's done.
– As noted earlier this week via The Wrestling Observer Newsletter, there was a scene at a bar in Nashville a few weeks back when several WWE Superstars met up with GFW stars after RAW that night. Braun Strowman ended up getting on his knees and apologizing to Karen Jarrett after Karen approached him for an autograph for her son. Braun was reportedly rude to Karen, not knowing who she was, which caused her to "cut a loud promo" and threaten to tell Kurt Angle, the father of the son that is a big Strowman fan. Braun then apologized after he learned who Karen was. Another version of the story was that Karen was belligerent to Braun. A witness to the scene told PWInsider that it was just "a drunken conversation between two drunk people in a bar that got loud, nothing more."
– We noted before how Paige commented on the upcoming season of Total Divas after seeing tweets from the cast as they were filming in Mexico this week. Paige wrote "see ya soon" to her co-workers and received the following responses from The Bella Twins, Lana and SmackDown Women's Champion Naomi:
We miss and love you!!!

— Nikki & Brie (@BellaTwins) July 28, 2017
Miss you ! https://t.co/HJJtcmjYWk

— CJ (Lana) Perry (@LanaWWE) July 28, 2017
We miss you so much sis trust and believe that? https://t.co/blZp44J7oF

— Trinity Fatu (@NaomiWWE) July 28, 2017