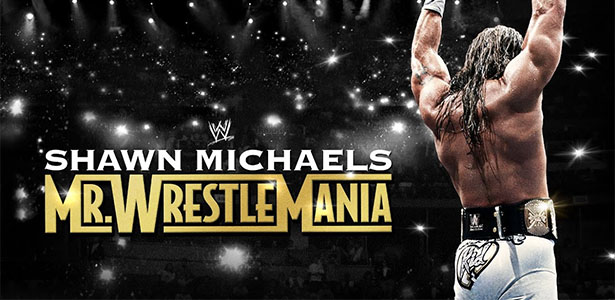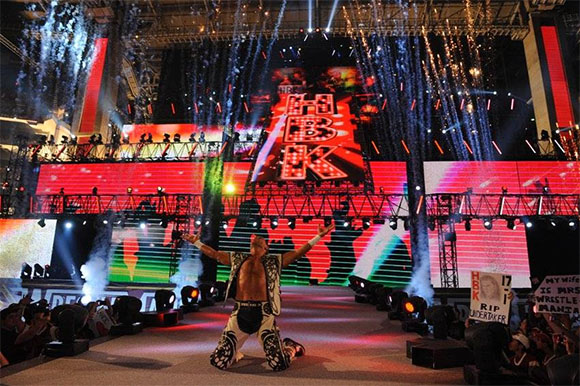 Going back through every single Wrestlemania match of The Undertaker, the Streak has already allowed me to gain perspective on it and appreciate each match on its own in its importance to The Undertaker character. The idea came to me by going back through the two works of art that are the Shawn Michaels/Undertaker matches at Wrestlemania 25 and 26. Those are two of my favorite matches and the fact that The Streak eventually took the career of Mr. Wrestlemania is a testament to its importance. It has occurred to me since that while I am celebrating the Streak of The Deadman, I am not giving the Heartbreak Kid his due in Wrestlemania history. I did some research and I was shocked to realize that the greatest performer in Wrestlemania history, The Showstopper and Mr. Wrestlemania Shawn Michaels holds a record of only six wins with eleven loses on the grandest stage of them all.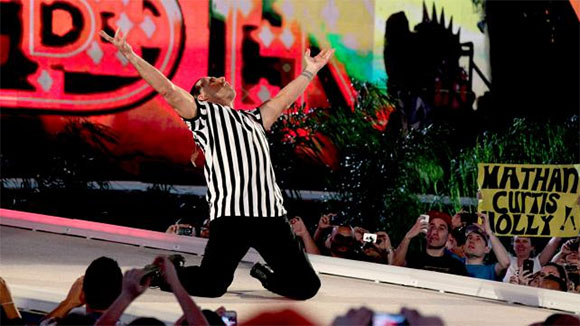 It is a fact that Shawn Michaels has never been outperformed in a big match situation. The other fact that Shawn Michaels only has a 6 win and 11 loss record at Wrestlemania when he is one of the key wrestlers in defining it's history is mind blowing. Others have had very huge moments at Wrestlemania, a few have managed to not suffer a defeat at the grand stage, but I can't think of a greater performer than Shawn Michaels and quite frankly, he would never be able to make the NFL playoffs with his record. The Shawn Michaels match was always a big match on the Wrestlemania card no matter who he was facing. He took Vince McMahon to a four star match. At least in my mind, Michaels was the one that I knew every single year was going to deliver and live up to the hype. It never occurred to me that HBK had lost that many times on the grandest stage of them all.
It's sort of ironic in a way because I've been arguing for years that professional wrestling isn't about winning and losing. It is about the act of winning and losing. Shawn Michaels is the perfect example of that because it took me years to realize his Wrestlemania record and it really doesn't matter at all. It doesn't change anything about his performances, or the match results. It only proves my point that a great performance in a high profile loss is something that transcends the wrestling industry. In a lot of ways, it is just as good as a win, unless there is a title involved, or some other intense stipulation. No other sport that I know of in the world can say that. I know less than a handful of wrestlers in my twenty year tenure as a wrestling fan that can get away with that many loses in big match situations. If you go back through his history, most of his losses also play a key role in the history of the business. It is without question that he is Mr. Wrestlemania and the fact that Shawn Michaels can hold a record like that while The Undertaker holds 21 straight victories out of 21 and still be declared Mr. Wrestlemania is an epic achievement and is the reason why he is the greatest Wrestlemania performer of all time.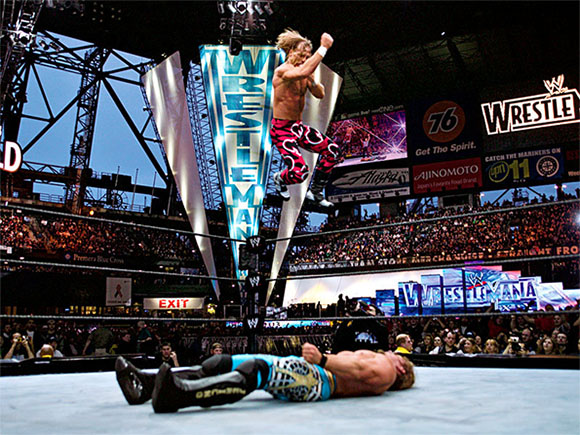 In light of discovering his Mania record, reminiscing on the career of Shawn Michaels and really understanding how important The Showstopper was. I realize once again how much I miss watching The Heartbreak Kid perform at Wrestlemania. It simply isn't the same without him and I say in light of Wrestlemania season and my creation of the 21 Days of Wrestlemania that we take another journey through Wrestlemania history by going through each match in the legendary career of Mr. Wrestlemania Shawn Michaels. We'll start at the beginning with him as a part of the Rockers and watch him grow to become what we recognize him as today, the greatest in ring performer of a lifetime. We"ll start on March 18th with Wrestlemania V as The Rockers take on The Twin Towers in Shawn Michaels' Wrestlemania debut and we'll end on April 3rd as Shawn Michaels performs his swan song with The Undertaker in his retirement match at Wrestlemania 26. We're going to see that Mr. Wrestlemania made good on his promise to give us a show that we have never seen before, and he gave it to us because he could.
What do you think? Comment below with your thoughts, opinions, feedback and anything else that was raised.