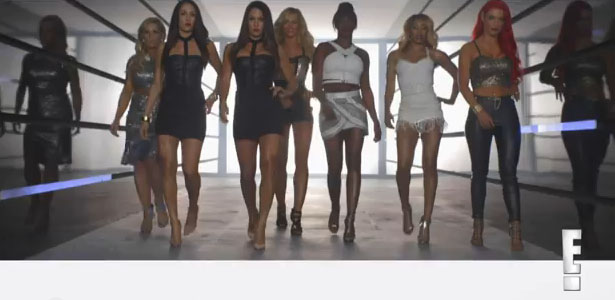 – Here is the synopsis for next Sunday night's WWE Total Divas:
"The House Sitters: Ariane throws a party and loses Nattie's cat; Nattie and T.J. clash over money; Brie educates Nikki about food."
– The new episode of WrestleMania Rewind that airs at 9pm EST Tuesday on the WWE Network will focus on The Rock vs. Hulk Hogan from WrestleMania 18.
– While he didn't appear live at this weekend's WWE live events in Saudi Arabia, Triple H did appear on the big screen and cut a promo for fans.
– ECW Original Axl Rotten turns 43 years old today while former WWE and TNA star Orlando Jordan turns 40, former TNA star Jay Lethal turns 29 and WWE Legend Ed "Brutus Beefcake" Leslie turns 57.