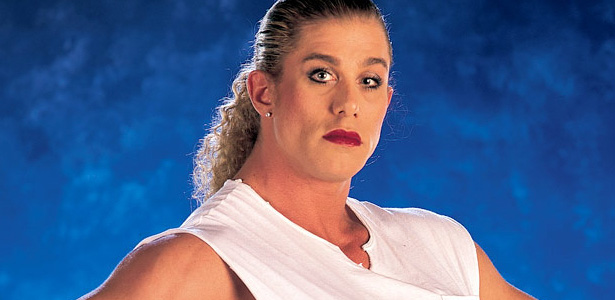 As noted, it was reported by multiple sources on Thursday night that former WWE and ECW star Nicole Bass had passed away, including a report from Nicole's friend on her official Facebook page.
Pro Wrestling Sheet spoke with the front desk at the hospital that Bass was admitted to and they were told that she is still on life support but that she will be taken off life support later this Friday evening.
Bass is currently brain dead, which is why she is being taken off life support. It was reported on Thursday that Bass suffered a massive stroke earlier in the week and never recovered. PW Sheet's source says her girlfriend put the word out via Facebook, before Bass actually passed, because she felt like Nicole was already gone. PW Sheet adds that doctors told those at the hospital yesterday that she became brain dead after suffering a heart attack, and that there's nothing else they can do for her.
We will keep you updated on Bass' status. We apologize for the earlier report.