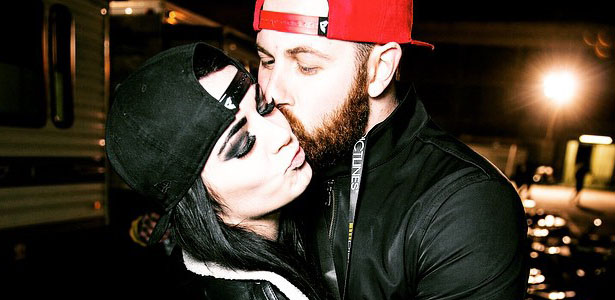 – Paige made her relationship with Kevin Skaff of the band "A Day to Remember" official on Facebook this week. We noted before that Skaff will be featured a lot on upcoming episodes of Total Divas.
– WWE Tag Team Champions The New Day celebrate their DQ loss to Cesaro and Tyson Kidd on SmackDown in this Fallout video:
– Batista, who plays Mr. Hinx in the upcoming James Bond: SPECTRE movie, is featured in the video below. The set video focuses on a car chase in Rome between Bond's Aston Martin DB10 and a Jaguar C-X75 driven by Batista.
– Goldust noted on Twitter that he will have MRI results in a few days. As noted, Goldust underwent an MRI after experiencing some shoulder issues.