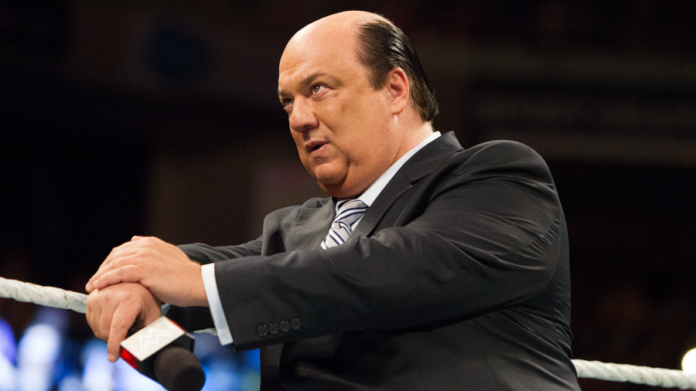 Paul Heyman recently spoke with USA Today's For The Win to promote WrestleMania 34. Here are the highlights:
Brock Lesnar will take the stage at WrestleMania having held the universal title for more than 365 days – the longest reign of his career. Where does Brock's reign rank among the great heavyweight champions?:
I never rank Brock alongside anyone else, because I don't think Brock belongs in a category that should be shared by others. Brock Lesnar is the most unique athlete in this history of World Wrestling Entertainment, and I say that with without embellishment or exaggeration. A, there's no one that has his credentials that has ever stepped into the ring. B, I daresay there's no one that has his ability, either in the aspect of entertainment or in the aspect of legitimate fighting, that's ever stepped into the ring. And C, he is the only person in history that has been able to go back and forth between mixed martial arts and sports entertainment with this level of success. So I never compare Brock to others, nor others to Brock, because I feel he's a category all unto himself.
People love to speculate about who you may advocate for in the future – but it's very clear that you have a special connection with Brock Lesnar. If Vince McMahon told you 'hey, I want you with so-and-so tomorrow,' is that something that could even work, or do you have to be invested in that performer first?
Yes, I would have to be invested in that person first. B, I think I have established such credibility in the things that I say with Brock Lesnar, that I don't envision Vince McMahon forcing someone to be paired with me – because unless I truly believe in that person, I don't think Vince would want me to advocate for them. And again, to be blunt here, Brock and I are fully committed to making this WrestleMania, April 8th in the main event with Roman Reigns, as memorable an event as has ever been presented by WWE. Neither one of us has made the commitment to stay after April 8th yet because we're so focused on April 8th. Brock is very task-oriented. He learned that on the dairy farm in Webster, South Dakota, when he was a child. 5 a.m., wake up, milk the cows. 7:30 a.m., get the eggs from the chickens. You handle the wheat at 11:00 a.m. And he takes on each task as it stands in front of him. We both made the commitment through April 8th. I can, with great candor, tell you I have no idea WrestleMania for either one of us in this business, because Brock is obviously eyeballing a return to the octagon. It's no secret now. I'm developing projects in a co-production between my agency, the Looking 4 Larry agency, and Roy Bank's Banca Studio, to pitch to networks. Whether that means April 8th is the last day in this industry? I don't know yet, and I'm very comfortable with that because it just allows us to laser-focus on putting together the greatest main event possible for this year's WrestleMania.