Photo Of John Cena's Knee & Why WWE Did The Injury Angle On Raw, WWE Stock Update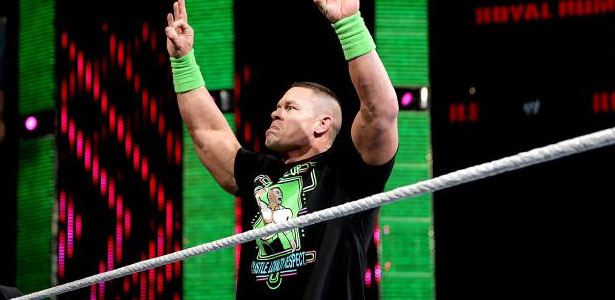 – As PWMania.com reported, multiple sources have confirmed that John Cena's knee injury at RAW last night was a part of the angle with The Wyatt Family. The angle was done to play into Cena's match with Bray Wyatt at WrestleMania XXX and also to explain why Cena didn't run back out later during Bray Wyatt's match against Roman Reigns. There is still a lot of speculation among fans that Cena really is injured, especially after the photo below of Cena's kneecap was passed around social media:
– WWE stock closed at $23.99 per share on yesterday following the Network launch. It's listed at $24.25 first thing this morning.
(Partial source: F4Wonline.com)