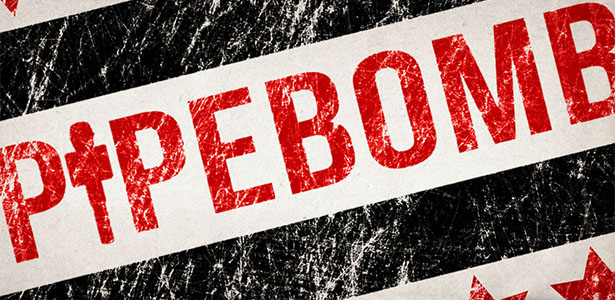 The Last Stand of CM Punk occurred on March 3, 2014. The Allstate Arena in Chicago, Illinois hosted Monday Night Raw in front of at least thirteen thousand, seven hundred and thirty one fans who wanted to see only one man that night. They wanted to hear only one voice, but on this night what they saw was the voice of a passionate generation of wrestling fans be heard for final time only to be ignored. Instead, the new Era of World Wrestling Entertainment programming began as Triple H would claim it "The Reality Era" a few weeks later. The Game would question what happened to the audience of WWE. He didn't understand what had happened to that passionate strong wrestling voice that used to crave the same lust for success that he had. The fans that would fight with the same burning desire that he had were gone and were replaced with apathetic, soft little people with no power, or desire who would cry whenever they didn't get what they wanted. He said this without realizing that in Chicago, over thirteen thousand fought with as much desire and lust for success as they had to not just see the Best Wrestler in the World, but for an ideal and a philosophy about what this ridiculous professional wrestling industry should be about.
They fought for what many of us claim to be professional wrestling only to be ignored by the reality of sports entertainment. They fought for this very specific burning desire to defend this love that they have for wrestling which some non-fans claim as fake, stupid or mindless. Monday Night Raw on March 3, 2014 in Chicago was about a hell of a lot more than hoping to see CM Punk. It was about a lot more than trying to be cool, different or anything else this kind of wrestling fan is perceived to be. With the blunt and sudden retirement of CM Punk and the way wrestling history has been written since, it is now left to someone like me to tell the story of Punk the way he deserves to be represented in history. Now, it is left to someone like me to revert back to the beginning and demonstrate and show tribute about how important CM Punk was to a lot of us and how he changed the wrestling industry for the better. That getting off his couch in Chicago to wrestle for us was worth the fight. The Journey of CM Punk begins on that fateful night when it all ended. The night when the only other man who could accurately tell the story came out to a sea of ridicule, sat in the ring and began to tell the story of a Paul Heyman guy.
"I came here tonight to tell the story of a Paul Heyman guy. A Paul Heyman guy who was never truly wanted in WWE. A Paul Heyman guy that "they" thought was too small to main event Wrestlemania. A Paul Heyman guy that didn't have the right corporate look. A Paul Heyman guy that had too many tattoos. A Paul Heyman guy who would rebel against the system, against the authority, against the first family to such a degree that they didn't want him in WWE from day one and they don't want him in WWE right now. I came here tonight to tell you the story of a Paul Heyman guy that had the balls to say what nobody else had the balls to say. I came here tonight to tell you about a Paul Heyman guy that was born in, raised in and still lives in Chicago. My name is Paul Heyman, and ladies and gentlemen, this is my Pipebomb about C…M…PUNK."
This is where the story ends and where we begin. Because ladies and gentlemen, my name is William McCormick, and this is my Pipebomb series about a Paul Heyman guy who represented professional wrestling to be what I wanted since some guy named Stone Cold Steve Austin did. A Paul Heyman guy who reminded me for the first time since the WWE truly began to rise up the corporate business ladder and into the mainstream spotlight that wrestling has always been a great thing. It is my favorite thing and there is always a reason why I will put up with however much crap I have to in order to satisfy this itch that only professional wrestling can scratch. I want to show not just what Punk meant to me, you or anyone else. I want to show the path he took from his beginning when pure wrestling is the best thing. Into the shadows of the big time and into the limelight of the big time. I want to show how Punk got to the top, stayed at the top and then slowly and painfully led to The Last Stand in Chicago at Raw this past March.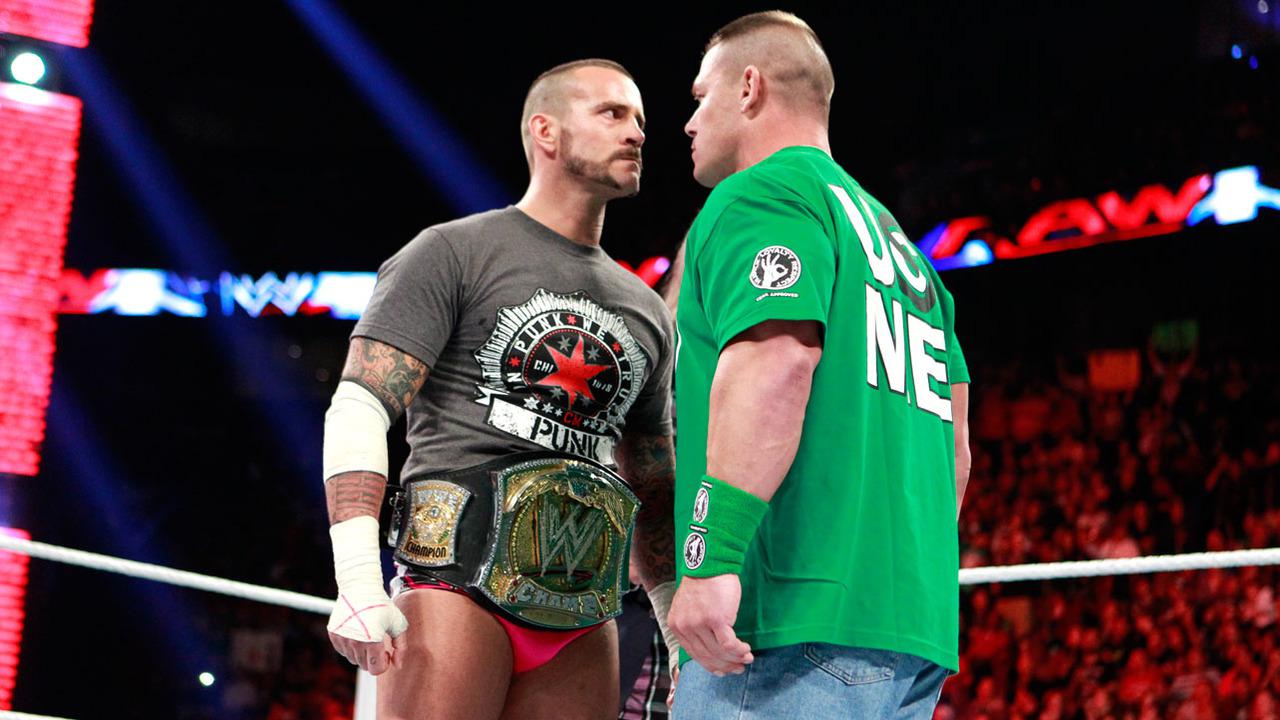 I am going to take a page out of the Vivaldi playbook and I am going to create my version of The Four Seasons of CM Punk. We will begin in the Spring. Throughout his work in the Indies, Ring of Honor and yes, even TNA. We'll then move into the Summer of Punk which I see as his emergence in FCW, ECW and the main roster. For me the Summer of Punk begins when he makes the jump to WWE programming and climaxes with his most famous moments and the triumphant night in Chicago at Money in the Bank 2011. From the apex, we will move through the ups and downs of major run as a big time player in WWE which includes his epic four hundred and thirty four day reigns as the WWE Champion. We'll conclude through Winter as his descent from the top begins with his feud with The Rock, his last Wrestlemania with The Undertaker, the last great match he had with Brock Lesnar and the final days of CM Punk until he couldn't carry the load any longer and he disappeared into the sunset without a word.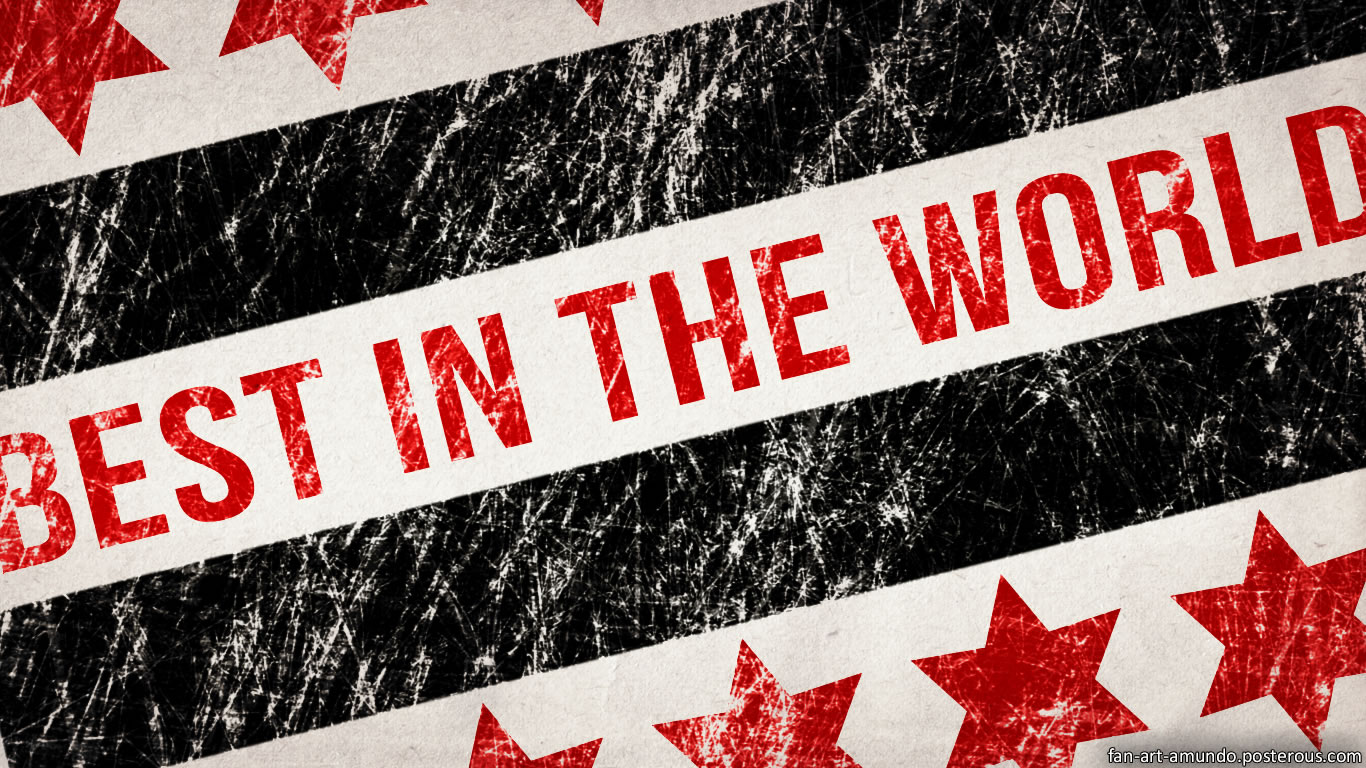 If you want to remember the great matches, promos and moments I'll cover them here. If you want to remember why after all this time people still chant his name in protest, you'll find it here. If you want to pay tribute to someone who in at least my opinion was my guy in this industry, you can do it here. I want the truth about who this man was to us as and only as a performer. I want you to remember why you still watch this crazy show despite the fact that sometimes you are generally unhappy with it, this is the place to realize that the fight is constant. None of us have to follow in Punk's footsteps and struggle until we can't take it any longer. I think of this as the passing of the torch to us to continue the fight. To show the lust for success that Punk represented and the reason why we love this crazy thing called professional wrestling. Let's do that by paying tribute to someone who was the Best Wrestler in the World. I'll see you in the Spring to begin the story of a Paul Heyman guy named CM Punk.
What do you think? Comment below with your thoughts, opinions, feedback and anything else that was raised.