– As noted, Chris Jericho defeated Erick Rowan on Friday's SmackDown to have Rowan banned from ringside during the match against Bray Wyatt at SmackDown. WWE's website notes that Jericho may have the opportunity to defeat Luke Harper on Monday's RAW to have him banned from ringside also.
– WWE recently had work done on their production trucks to show the new company logo that officially debuts later this month. Thanks to reader Danny, below is a photo that shows The Undertaker and The Ultimate Warrior with the new logo: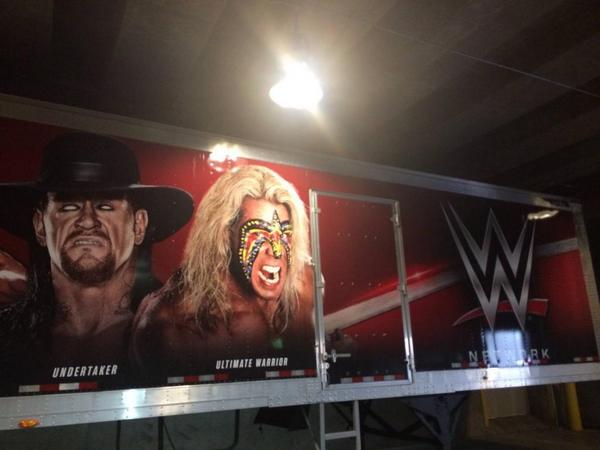 – WWE's website has a poll up asking who is the roughest brawler of all time – The Undertaker, Steve Austin, Terry Funk, Cactus Jack, Abdullah the Butcher or The Road Warriors. With over 54,000 votes, Austin is leading with 47%. Taker is next with 33% and Cactus has 12%.