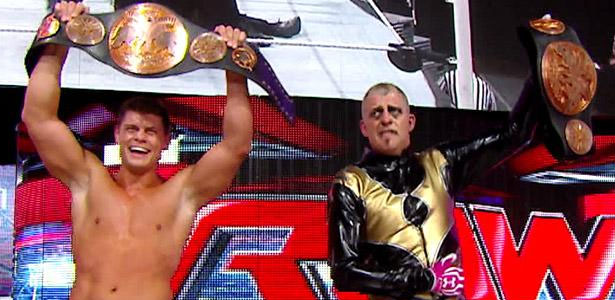 There are talks within WWE to being building on a possible feud between WWE Tag Team Champions Cody Rhodes and Goldust which would culminate in a match at this year's WrestleMania.
The idea that is currently in the works is to have Goldust, as Dustin Rhodes, turn on his brother as the heel and possibly costing the duo the titles. The title change was originally scheduled to go down at this Sunday's Hell in a Cell pay-per-view, but creative officials would like to see the team keep the titles until January, when the "Road to WrestleMania" begins.
Last year, Dustin created a twitter campaign to convince WWE to book a match between the two, using hashtags and mentions to catch the attention of the WWE.