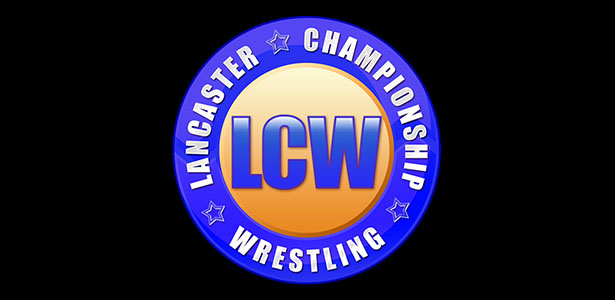 I'll be attending, and reporting on a great indy wrestling card this Saturday. Lancaster Championship Wrestling is a local indy fed, from, well… Lancaster, Pennsylvania. I've recently discovered it, and I can promise you, it's amazing. Jason Smith, the owner, spoke to me at length, about simply wanting to be the best a wrestling company can be, and run shows, that draw the largest crowds possible, in Lancaster, Pennsylvania. Now before you roll your eyes at that, asking yourself where in the hell is Lancaster, Pennsylvania, know this, LCW has drawn crowds of over 600 people, frequently. There largest crowd was 1,300 people. Yes, this little indy fed is outdrawing many top indy feds in the Country. They do this consistently, and the crowds are red hot. I have it on good authority that a current TNA star, that came in for a one shot, with LCW, was amazed at the size, and the excitement, of the crowd.
The LCW champion is Shane Douglas. Shane was brought in by owner, Jason Smith, and pretty much handed the title (and what a beautiful title belt it is), after Jason decided that the champ, at that time, The Red Scorpion, Mark Hazel, was using illegal tactics, to win matches. Hazel is a monster of a man that looks the part of the major fan favorite, hero that he is. He is now set to face off against countless road blocks that Jason, having dubbed himself "The Perfect Owner" throws in his path. So, set for this Saturday, is The Read Scorpion, Mark Hazel, facing off with another protégé of "The Perfect Owner," Sinister X! This should be a very heavy hitting match, between two behemoths. Since The Red Scorpion has been side tracked, from going after champion, Shane Douglas, the head of the LCW board of directors, Mr. Chance Tucker, has signed Rhino to come in, and try and get the title from the grasp of The Franchise. Jason isn't very happy, but he's very confident that Shane will prevail. I am very confident that this will be a great match, between two former ECW stars.
Also announced for Saturday, is Eddie Smooth, teaming up with James Dempsey, to take on The Eighties team. That Eighties Team is a well-oiled, tag team, that has been tearing up the East Coast indy scene for some time now, but don't sleep on Smooth and Dempsey. These two guys are two of the hottest singles stars out there today. Both are quickly making big names for themselves, and teaming up, should make for an excellent tandem. I am certain these two young guns will give That Eighties Team all they can handle.
Finally, just announced this week, we will see a no disqualification, no rules, match between two crazy men, Sick Rick Havok and Suicide Meyers. The loser will be committed to the local insane asylum. These two guys will tear the building down just to hurt one another. The idea that one will be dragged off in a strait jacket, leads to many questions. Will we ever see the loser again? If we do, will he be the same? Will the winner wreck even more havoc on the LCW roster? Check out the promo for this match here! Since this card is so close to "Valentines" day, LCW just announced that Greg The Hammer" Valentine" will be making a special appearance at Satuday's card as well!
LCW is full of hard hitting, fast paced, serious superstars. From, of course, a large Amishman, Amos Stoltzfus, seconded by his wife Esther, looking down on all of us "English," to young, and vibrant, Andy Header, to the cool , relaxed, yet high flying, and fast talking, Eddie Smooth, and the former champion, yet still on the rise in wrestling today, James Dempsey, LCW never has a dull match. LCW's production is top notch, their referee's, and officials are very professional, and their venue, the Lancaster Host Resort, is wonderful for pro wrestling.
I am more excited about my local indy wrestling, than I am for any other wrestling out there today. I really want to share that excitement with all of the readers here. I really want good, indy wrestling, to get the exposure it deserves. I am very anxious to cover this LCW card this Saturday. Every wrestler, and LCW official, has been very cooperative with me, as a journalist, as well. I will soon feature interviews from many different LCW wrestlers, and back stage officials. As indy wrestling fans, you all owe it to yourselves, to learn more about Lancaster Championship Wrestling. If you're anywhere in the vicinity to Lancaster, you could never go wrong in grabbing some tickets to an LCW show. If you do, you'll definitely see me there!