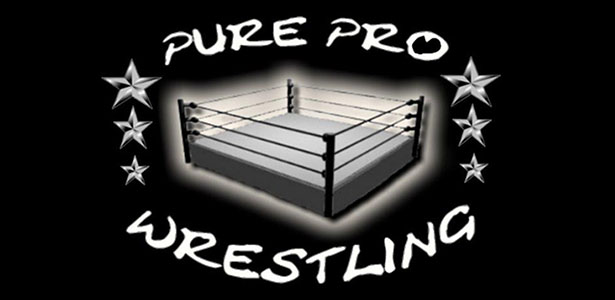 Welcome back to another edition of "Pure Pro Wrestling". This broadcast was a lot of fun and I'm happy to tell you all about it. That being said, we were supposed to have a Zach Gowan match tonight, but that match was nowhere to be found. In any case, here is what we had on tonight's card.
Grizzly House Jones vs. Father Time
This was a carny-style match that worked well enough due to the excellent character work of Jones and Time. I've spoken of Jones before, but Time is a newcomer to my reports, so here's a little bit of background information on him. Father Time is in his fifties, is legally blind and appears to be a late bloomer in the wrestling world. This therefore limits what he can do in the ring, but he puts a lot of effort into his character, so he has something to work with. This match-up reflected those limitations, as both men stalled most of the match, with a hefty amount of brawling to fill in the blanks. Things ended when Jones locked Time in a Steiner-Recliner, in-between the ropes, for a DQ.
Winner: Father Time – DQ
Freakin' Beefy vs. The Evans Boys
This match had lots of good, solid action, but not very much psychology (a least not a sophisticated sort of psychology anyway). Both of these teams made good use of their tags and double team moves however, which is a skill that seems to be lost on more tag teams then I'd like to admit. The Evans Boys ended this bout with a super-kick to Freakin' Beefy for the victory.
Winner: The Evans Boys – Pin-fall
Well, thank you for reading and I'll be back next week with more action from Pure Pro Wrestling.