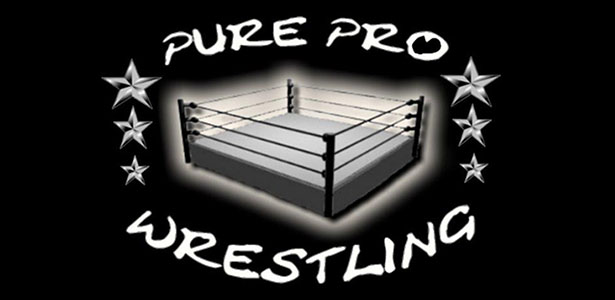 Welcome back to the Pure Pro Wrestling report and I'm your reviewer, Nathan Favel (a name that most can't pronounce, for some reason). Anyway, let's get to tonight's action.
Kid Lightning vs. D.B.A. – Extreme Rules Match
This match was not quite the massacre that one is used to seeing in this setting, but did feature some very solid usage of a Singapore cane. This didn't turn out as anything spectacular, but both men put in a fine amount of effort to make a short, fun match that could've used some fine tuning in parts.
Winner: D.B.A. – Pin-fall
Sebastian Rose vs. Movado vs. Grizzly House Jones – Triple Threat Match for the Michigan State Heavyweight Championship
This bout opened with a few different promos from our competitors, from House's guttural delivery to Movado's indecipherable pledge of victory, this was a delightful way to start things off. This amounted as a well-paced brawl that utilized the "two in, one out" method to successful effect. I haven't spoken of Rose yet in my reviews of PPW, so I'll say a bit now. Rose is an excellent athlete with some very well-rounded wrestling skills, skills that have made him a great candidate to carry the title for quite some time now.
Winner: Sebastian Rose – Pin-fall
Overall, this was a fun edition of PPW, with Rose standing out as usual. Well, thank you for reading and I'll be back next week with more from Pure Pro Wrestling.