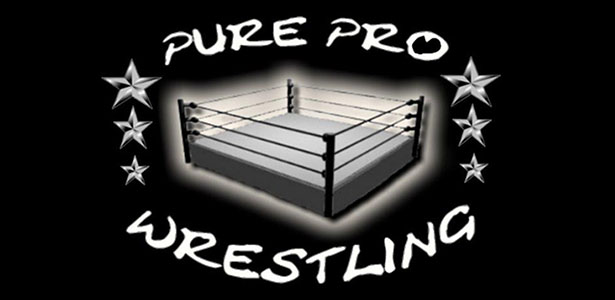 Welcome to the first report for Flint, Michigan's Pure Pro Wrestling on PWMania. This is a growing indy promotion that deals with newer talent, so you won't see a litany of major names here. However, you will get the chance to enjoy some fresh faces in pro wrestling. Well, here we go with our first match.
Cody Manning vs. Hades
Cody is a smaller wrestler with lots of energy and charisma, while Hades is a big fella with intensity. They put on a good indy-level match that got over Cody's speed and Hades size. Cody seems much closer to reaching his potential right now than Hades, but I don't see why the big man couldn't become something profound, as long as he put his mind to it.
Winner: Hades – Pin-fall
PPW aired a Petey Williams (TNA) video package to increase interest in his return to the company in October. This was a good package that highlighted some of his best moves.
Niko Klitchkov vs. Xavier Justice
Xavier Justice serves as the company's pre-tape commentator and head trainer, as well as one of its most well-rounded talents. Niko is a Russian monster who has teamed up with a manager named Johnathan Presley, who seems to be an Elvis impersonator with light brown sideburns. Yeah, that fits together nicely, doesn't it? Anyway, this was a fun little match that had a focus on Justice's technical expertise and Niko's power moves. As with our first match, this was more like a good indy match rather than something more akin to the mainstream, but that's not a bad thing.
Winner: Niko Klitchkov – Pin-fall
Well, that's it for this week, but next week we will have Zach Gowan (WWE/TNA) vs. Sebastian Rose. So, until then, thanks for reading and have a great week.