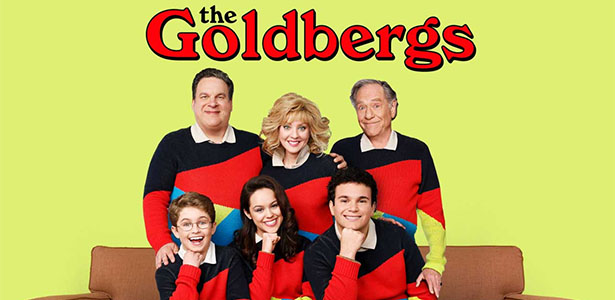 The pro wrestling-themed episode of ABC's The Goldbergs aired tonight.
The plot was that the Goldbergs' oldest son Barry wanted to join the school wrestling theme and believed he was prepared because he knew pro wrestling moves. The story was that he, his father and grandfather were trying to hide the wrestling activity from his mother, knowing she would interfere. That leads to a showdown at a wrestling meet.
The episode featured references to a steel cage match, Hulk Hogan, The Iron Sheik, Jimmy Snuka, George Steele and more.
It also used Europe's "The Final Countdown" which has been used in pro wrestling as Daniel Bryan/Bryan Danielson's ROH theme song as well as for a classic music video spotlighting the Ric Flair vs. Ricky Steamboat feud in 1989.
At one point, Barry also wields a steel chair.
The episode, titled "A Wrestler Named Goldberg" was dedicated to the memory of The Ultimate Warrior with a photo of Warrior shown at the end of the episode.
(Credit: PWInsider)