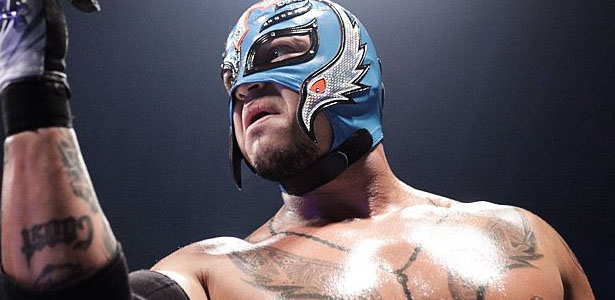 – Former WWE announcer Hugo Savinovich, who works for Mexico's AAA promotion now, did an interview yesterday and said Rey Mysterio will be coming to AAA once he solves his current contract dispute with WWE. He also confirmed that Alberto Del Rio will be appearing at AAA's TripleMania event on Sunday.
– In addition to Jamaica Taylor working last night's WWE TV tapings as one of Adam Rose's Rosebuds, "The Bollywood Boyz" Gurv and Harv Sihra also worked the tapings. They are best known as the final Ring Ka King tag team champions from TNA's project in India.
– IGN will be streaming the WWE WK15 roster reveal live from Los Angeles this weekend. PWMania.com will have live coverage on Saturday afternoon.