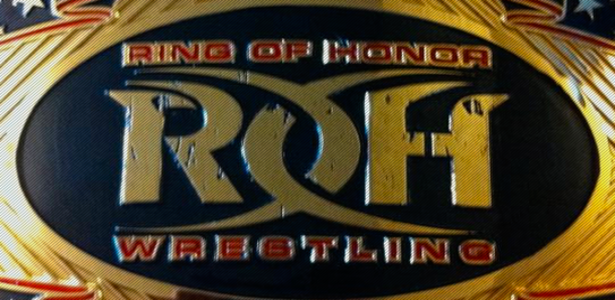 Tonight on Ring of Honor, we will bear witness to a main event that unleashes two of today's best wrestlers in AJ Styles and Jay Lethal against one another in a bout that is nearly three years in the making! It's time for action!
Michael Elgin cut a good promo that explained the significance of his match, which is…
Michael Elgin vs. Raymond Rowe
This bout was meant to be contested between Elgin and Matt Hardy, originally, but had to be changed to Elgin and Rowe, due to Hardy being sidelined by terrible weather. So, the question that you are wondering probably is… "Did Rowe rise to the challenge?"
The answer is… yes!
Rowe managed to shine with ROH's ever rising star, Michael Elgin, and delivered a physically intense bout that showcased the power of Elgin and the agility of Rowe, to great effect. It's a daunting task to step in for a name that is well known, but Rowe didn't let nerves stand in the way of this chance to catch fire. Elgin worked this bout with his usual combination of shock and awe, by utilizing the uncanny strength that he possesses, to bolster the spectator's enthusiasm in what they were taking in. This was a great booking decision and an excellent match.
Winner: Michael Elgin
After the victory, Adam Cole, Jay Briscoe and Michael Bennett got involved and created a melee that started with a Cole/Bennett attack on Elgin and ended with Jay rescuing Elgin from his assailants. From there, Jay used the impromptu brawl to set up an impromptu match-up with…
Jay Briscoe vs. Michael Bennett w/ Maria Kanellis
This was an excellent match that had the two competitor's brawl all over the arena, to the spectators delight. This was a strong effort that further cemented Jay's standing as one of ROH's top wrestlers. Michael is growing into a fine singles star and with Maria at his side, continues to be one of ROH's best acts. This match was also used to further the Cole/Briscoe feud, with Cole interfering in the bout, only to find his efforts instead aided Jay.
Winner: Jay Briscoe
AJ Styles vs. Jay Lethal
Do I even need to tell you how good this was? Well, I will anyway. It was fantastic! The AJ/ROH partnership continues to prove fruitful with another great bout for the TNA icon. Every hold and every move felt like a declaration of independence from his TNA oppressors; just as they have been for Jay Lethal, who rose to the occasion with his fellow TNA compatriot. It's amazing what a change of scenery will do for a body, as these two had a totally different match than they did TNA's Slammiversary in 2010. This was simply spectacular and is absolutely worth watching.
Winner: AJ Styles
Final Thoughts: Aside from the typical match interference angles implemented for the Cole/Briscoe rivalry, this was an inspired edition of ROH TV.
Next Week: The Ciampa/Hanson Television Championship Match, that I assured you was happening this week, will happen next week. I apologize for the false advertisement. In our main event, we will see Adam Cole defend his ROH World Championship against Chris Hero!