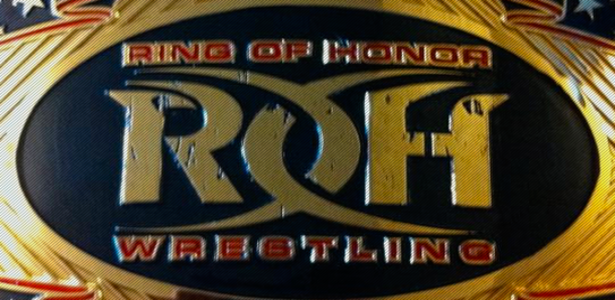 Tonight on Ring of Honor, we bear witness to Chris Hero's first Ring of Honor World Championship Match in many years, against the current champion, Adam Cole!
Silas Young vs. Matt Taven
This was a bout that featured a lot of fluid action that helped create a good opening match. Young was the one who really shined here, with all sorts of aerial maneuvers that would make Rey Mysterio himself envious. Taven, on the other hand, is constantly improving, with smart choices constantly being made in the ring. Both men put together a bout that was just flashy enough to open the night right, but not enough to burn anyone out before the main event.
An additional story in this match was the scouting of Silas by Truth Martini. This could be a solid pairing; as Truth's outrageous personality could offset Young's aggressive character.
In any case, Taven found himself victorious tonight, in a good solid finish that made Taven look strong.
Winner: Matt Taven
Tommaso Ciampa vs. Hanson – Ring of Honor Television Championship Match
Hanson's first title match went very well, with a surplus of hard-hitting action from start to finish. This bout was every bit as physical as I thought it would be and more. Ciampa's presence is growing more and more with each title defense and I think there's going to come a time when he will be ready for the World Championship itself. I also truly relished seeing Hanson get his first big bout on television and I feel he was a success in this encounter. Hopefully, he'll get more chances to shine in this, or any other company.
Winner: AND STILL Ring of Honor Television Champion – Tommaso Ciampa
Backstage Promo: Jay Lethal cut an excellent promo on his TV Title match with the man who just defended the belt, Tommaso Ciampa, next week. I have a bit to say on this subject, which will be saved for the end.
MAIN EVENT: Adam Cole vs. Chris Hero – Ring of Honor World Championship Match
Chris Hero put on one heck of a performance here. He was able to go at the same speed of the much younger Cole and was able to wrestle a style that didn't feel dated or lackluster. This bout certainly had the aura of a main event, which can be attributed more to the wrestlers than the promoter, in this instance. I really don't need to say much else on this subject. They had a great match that any wrestling fan can enjoy.
As a brief aside, Chris Hero was let go by the WWE for not wanting to add considerable bulk to his physique, as well as age being a likely factor. Seeing this kind of work from Hero, it makes you wonder if the number one wrestling company today gave the matter of his release real thought. I would find it hard to fire someone like Hero, who seems to possess every tool needed to succeed, as well as the long lauded "IT Factor" that is so vital to true success.
Despite the great night that Hero had, however, he still lost to the reigning champion, Adam Cole.
Winner: AND STILL Ring of Honor World Champion – Adam Cole
Final Thoughts: There's something that's been irking me with Ring of Honor and that's the odd usage of its talent. People like Jay Lethal and Jimmy Jacobs are cast aside in favor of wrestlers who, while equally as worthy as men like Lethal and Jacobs, are perhaps not as prepared as the aforementioned wrestlers. It's astounding that a company as in need of top stars as ROH can say no to wrestlers who have been proven draws for any lengthy period of time, in favor of talented people who are missing an ingredient or two. Forty years ago, men like Lethal and Jacobs would have been given a much better chance, even though they may not have met the height requirement. In wrestling, if you can prove your worth, then you get your chance. I'm just amazed at how the conditions for success have been bettered, and yet fewer stars are being made than ever. That is a mind-boggling fact that does not bode well for the immediate future of any company.