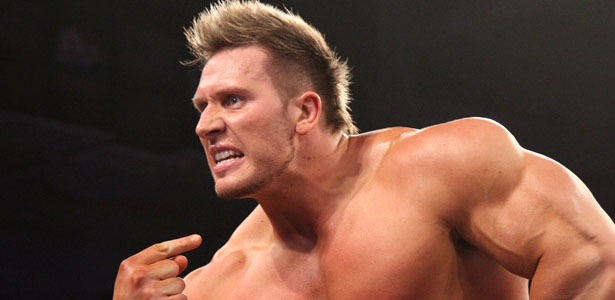 TNA star Rob Terry was recently interviewed on the v2 Wrestling Podcast. Here are the highlights:
The future of The Menagerie:
For right now I just look forward to seeing where The Menagerie progresses and the angles they'll be in, and where it goes from there is a mystery.
Thoughts on Dixie Carter going through a table:
I was there when she went through the table. Pretty much the entire locker room, including myself was standing on the ring in amazement. To see what she went through was incredible. It was an incredible moment for Impact Wrestling.
Favorite moments in TNA:
One of the cool moments for me was maybe being in Team Immortal. That was a big deal for me because growing up as a kid and discovering wrestling, one of the first guys I saw was Hulk Hogan, so to be in the ring at the same time as him and another time being managed by Ric Flair was a big deal for me then.
Backstage atmosphere in TNA's locker room:
The morale with everyone backstage is great. I see no negativity, all I see is positivity and I think it's one of the best wrestling rosters in the world.