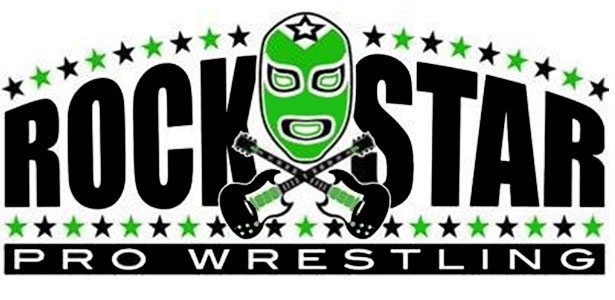 Rockstar's Future Comes THIS FRIDAY in Dayton, OH!
facebook.com/events/1116911818353218
RockstarProWrestling.com – THIS FRIDAY, March 18, Rockstar Pro presents the 11th 'LUDUS', where the Rockstar Nation decides who belongs in Rockstar's future at the Rockstar Pro Arena, 1106 E Third ST in Dayton, OH! Bell time 7:30 pm! Just $5!
– "True Grit" Bruce Grey vs. the returning Zac Vincent
– "The Man Without Fear" Kyle Maverick vs. the returning Caleb Stills
– Rockstar Pro Tag champion Sid Fabulous vs.
– "The Reaper" Matt Conard returns vs. Lance Storm trainee Jack Pollock in his trial match
– Slady Wilson vs. "The Samazon" Samantha Heights
– A "Sink or Swim" elimination match
– House of Truth trainee Chris Moore, Minnesota's Orin Veidt, Christian Kobain, and Traci Matthews w/ Jimi Jaymz in trial matches with Rockstar judging panel Scary Garry, GeeGee, "Iron Manager" JT Davidson, and YOU, the Rockstar Nation!
– Also featuring "Pecs" Cleyton Jackson, "The Sharpshooter" Luke Lawson, and more.
DJ Madewell spins before the bell and during intermission. Beer available for those 21+!
Also, THIS WEDNESDAY, March 16, and every Wednesday, Rockstar 'Amped' at the Rockstar Pro Arena. Bell time 7:30 pm! Just $6!
facebook.com/events/567962040045472
– Rockstar Pro World champion David Starr returns from his European tour to defend against "The White Trash Messiah" Ron Mathis
– Rockstar Pro Tag champions This Is Awkward (Sid Fabulous, Kimera) vs. Grits N Gravy (Bruce Grey, Jon Murray)
– "Mr. Reality Check" Big Jim Hutchinson vs. "The Pitbull" Ganger
– 2 Bad Dudes (Pompano Joe, "Juggernaut" Jeremiah) vs. OI4K (Dave Crist, Aaron Williams)
– American Luchacore champion Zachary Wentz in a non-title match against "Best of the Best" Alex Colon
facebook.com/RockstarProWrestling – twitter.com/RockstarProWres – instagram.com/rockstarprowrestling