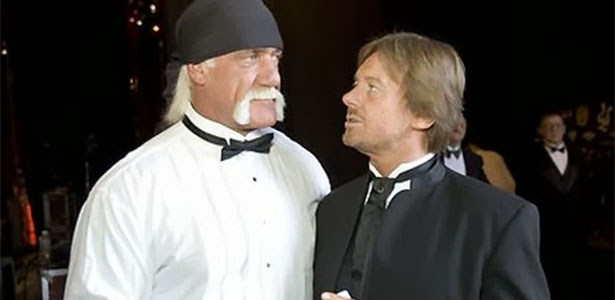 – Roddy Piper tweeted the following about a potential Piper's Pit segment with Hulk Hogan at WWE WrestleMania XXX:
WMXXX PUT HOGAN IN PIPER'S PIT, FREE FORM! ANYBODY THAT WANTS TO RUN IN?? BRING IT ON!!! A NIGHT YOU WON'T FORGET!! @PROMISE

— Rowdy Roddy Piper (@R_Roddy_Piper) January 23, 2014
– Steve Austin's guest next Tuesday on The Steve Austin Show will be WWE music guru Jim Johnston. Austin will also be interviewing comedian Gabriel Iglesias next week.