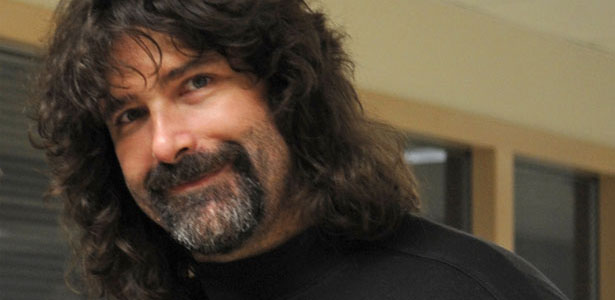 – Ring of Honor are promoting Mick Foley's comedy gig tonight from the Baltimore Comedy Factory and are acknowledging all his past accolades in the WWE. The description reads, "Tonight at the Baltimore Comedy Factory see three-time WWE champion, hardcore legend and a member of the WWE Hall of Fame Mick Foley LIVE as he takes center stage for his one-man spoken-word show.
"The show, which kicks off at 8pm, takes you on an insightful and hilarious journey through Foley's 28 years of travel in and out of the larger than life sport that is professional wrestling."
Foley is an ROH alumnus having worked regularly for the promotion as a personality between 2002 – 2005, most prominently during the Summer of Punk.
You can find the promotion on ROHWrestling.com.
– The Briscoes, Mark and Jay feature in a promotional video for The League Baltimore, a charity which provides care and services to those with disabilities. You can view the video below.