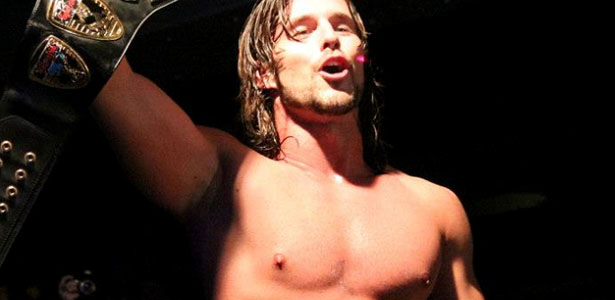 – Ring Of Honor announced through their official Twitter account that the ROH World Champion Adam Cole is not cleared to compete, and as a result, a new match will be announced for this Saturday in Cincinnati, OH. Below is the tweet:
@ADAMCOLEPRO has not been cleared to compete this Sat Night in Cincy. @McGUINNESSNIGEL is in the process of signing a **NEW** Main Event!

— ROH Wrestling (@ringofhonor) October 30, 2013
– Tuesday night on the "Late Late Show" with Craig Ferguson, during a segment where viewer's tweets and emails are read, WWE star Antonio Cesaro's giant swing was mentioned. The host and sidekick did not know what the Cesaro Sing was, and just brushed it off.
This segment was brought to Cesaro's attention, and he posted the follwing on his official Twitter account:
Found out the #CesaroSwing was mentioned on @CraigyFerg's show Monday night. The #CesaroSwing and @LateLateShowCBS completely different of..

— Antonio Cesaro (@AntonioCesaro) October 30, 2013
course, one is an European guy providing his audience with quality entertainment, the other one is @CraigyFerg… see what I did? It's a joke!

— Antonio Cesaro (@AntonioCesaro) October 30, 2013