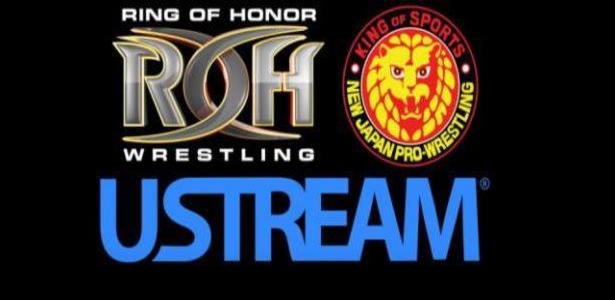 – Two days ago ROH's head of marketing and former WWE creative member Court Bauer announced that a huge announcement would be made later in the week, noting it wouldn't be related to Supercard of Honor VIII in New Orleans in May 4, leading to many speculating that it would either be a final big name added to the ROH/NJPW shows in May or a return to iPPV.
Today on the Fight Network's Live Audio Wrestling podcast, Bauer and Jon Pollock announced that Ring of Honor will be teaming up with uStream to present Global Wars and War of the Worlds across the globe, and that if things went smoothly and both sides were happy that it could become a permanent partnership.
ROH's history with iPPV has been well-documented. In 2009 Ring of Honor innovated the iPPV system when they announced a partnership with Go Fight Live, an internet streaming distributor out of New York. While things went smoothly, as ROH's audience grew and buyrates increased more problems were encountered. After their Showdown in the Sun iPPV's during WrestleMania Weekend failed due to technical difficulties, ROH began producing iPPV's in-house, but the issues persisted.
Following Best In The World 2013, the company announced that they would be discontinuing iPPV until they could guarantee a working system and that instead all events would be available on VOD at ROHWrestling.com. They teamed up with Go Fight Live once more to stream Death Before Dishonor XII last August which include the finals of their ROH World Title Tournament, with over 5,000 tuning in, but the second-half of the show failed and the relationship again dissolved.
ROH's partnership with uStream is in-correlation with New Japan Pro-Wrestling who use the Internet streaming provider to broadcast their PPV in the United States and across the globe. Thus far the company has no little issue with the service, but the numbers for NJPW iPPV's aren't as high as those of ROH's, and with these shows being so highly anticipated the company's will have to prepare for a large viewing audience.