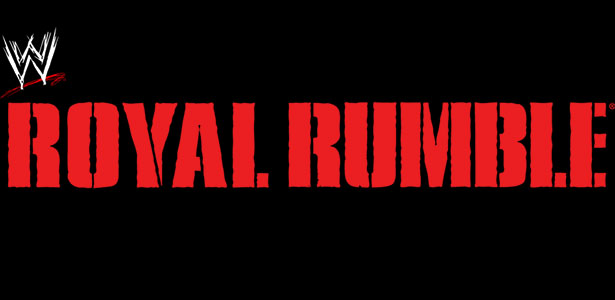 Every year at this time, rumors swirl regarding WWE's Royal Rumble pay-per-view event. The Royal Rumble match is a place where WWE stars return back from injury, or for former stars to return back to the company. It is also a place for new talent to debut for the company, as was the case last year when NXT star Bo Dallas earned a spot, and even eliminated Wade Barrett.
There are a lot of rumors as to who will and who will not be appearing Sunday night, so lets take a look at some of the possibilities, as well as see who is currently in Pittsburgh, PA (the location of the pay-per-view).
Chris Jericho
Chris Jericho made a surprise return to the WWE last year, as he was the second entrant into the Royal Rumble match. Jericho was in Pittsburgh Saturday for an appearance with World Of Wheels, and he was tweeting photos of himself with the fans he was signing for. Jericho posted the following on his official Twitter account:
Had a blast in #Pittsburgh at the World Of Wheels signing this afternoon!! Thanks for coming to hang… http://t.co/cNRmB8t74a

— Chris Jericho (@IAmJericho) January 25, 2014
Kevin Nash
Kevin Nash noted on his official Twitter account earlier in the week that he had dyed his hair for a TV pilot where he was playing a major role. Nash is currently in Pittsburgh for a Royal Rumble party, and is staying at the same hotel as the WWE superstars. This is starting to fuel speculation that Nash could be appearing Sunday at the Royal Rumble pay-per-view. Keep in mind, the last time Nash publicly stated that he had dyed his hair for an upcoming role, he appeared at the Royal Rumble as "Diesel."
Below is the tweet Nash posted earlier today, as well as a photo of him with his newly dyed hair and beard:
Hitting Pittsburgh Saturday@ level 40 for my pre Royal Rumble pre party.Look forward to hitting one of my favorite cities.

— Kevin Nash (@RealKevinNash) January 24, 2014
One for the road goodnight all pic.twitter.com/sZP8HU4OF2

— Kevin Nash (@RealKevinNash) January 24, 2014
Sheamus
The "Celtic Warrior" has been out of action for months after undergoing shoulder surgery. At the time, it was predicted that Sheamus would be returning to the WWE at the Royal Rumble. Sheamus was also in Pittsburgh this weekend doing an appearance, and his name has popped up this week with his unusual Twitter antics. Sheamus has changed his Twitter profile picture as well as his bio, and has also been posting tweets and later deleting them.
PWMania.com also reported that Daniel Bryan's opponent for WrestleMania 30 would be Sheamus, and as we all know the "road to WrestleMania" begins Sunday at the pay-per-view.
MVP
Former US Champion MVP is still a free agent, and denies being the investor in the TNA Impact Wrestling story line. He was heavily rumored to make a surprise entry into last year's Royal Rumble, along with Shelton Benjamin. MVP has been very active on his official Twitter account Saturday.
Remember when the rumors had me and Shelton "confirmed" to be in the Royal Rumble? LOL

— MVP (@The305MVP) January 25, 2014
MVP has no contractual agreement or obligations to any wrestling promotion beyond a handshake with @THETOMMYDREAMER & House of Hardcore.

— MVP (@The305MVP) January 25, 2014
Jake "The Snake" Roberts
Jake Roberts has been campaigning all of 2013 to return to the WWE at the Royal Rumble match. However, Roberts did shock the wrestling world when he appeared a couple weeks ago at Old School RAW, when he walked down to the ring and let Damien out of the bag and onto a laid out Dean Ambrose. Roberts is on the East Coast this weekend, as he made an appearance at The Wrestling Universe in Flushing, NY. He hasn't teased anything on his Twitter, but he also didn't tease his appearance for Old School RAW.
Rusev Alexander
NXT Star Rusev Alexander may debut in the Royal Rumble Match Sunday, as he has been competing on the main roster the last few weeks, appearing at WWE Live Events. Current NXT Champion Bo Dallas debuted at last year's Rumble, so the idea has precedence. Alexander is at a WWE Live Event tonight in Reading, PA, not that far from Pittsburgh. Below is a tweet posted by Alexander:
#WWEReading I come I crush I go

— Rusev Alexander (@RusevBUL) January 25, 2014
Gene Snitsky
Gene Snitsky has been gone from the WWE for years, but pictures of him have surfaced Saturday backstage at the WWE Live Event in Reading, PA. Ring announcer Justin Roberts posted a photo with him on his Instagram account earlier tonight. Snitsky himself posted the following message and photo on his Twitter account:
#fandango hanging w my buddy backstage! #WWEReading #snitsky #itsnotmyfault pic.twitter.com/TptO33crR8

— therealSNITSKY (@BIGGENESNITSKY) January 26, 2014
The Ultimate Warrior
WWE announced that The Ultimate Warrior was the first inductee into the 2014 WWE Hall Of Fame. Might the Warrior make a brief appearance into the Rumble match this year to further hype his Hall Of Fame induction?
WWE has been trying to put together a match for Ryback to face Goldberg at WrestleMania 30, but Goldberg keeps denying the return rumors, and it seems both sides are far apart from a deal. The idea of The Ultimate Warrior having one last match at WrestleMania against Ryback has been reported this week. An easy way to set up a match between the two is for Ryback to eliminate The Ultimate Warrior at the Rumble, in heel fashion, generating a ton of heat on himself at the same time.
Hulk Hogan
The worst kept secret in wrestling is that Hulk Hogan has signed a deal to return to the WWE. WWE has been promoting the 30 year anniversary of the birth of Hulkamania this past Thursday, as Hulk Hogan defeated The Iron Sheik to win the WWF Championship. Hogan was first rumored to return at the WWE Network Press Conference in Las Vegas, but he never appeared. The latest news has him returning the RAW post Elimination Chamber pay-per-view, which is the night the WWE Network becomes available. I don't see Hogan competing in the ring at all, so this may be a far fetched idea.
The WWE Royal Rumble match continues to be one of the more exciting events in professional wrestling. With all the surprises and returns each year, as well as the stipulation that the winner gets a shot at the WWE Championship at WrestleMania, it has become a must see event. We will all have to wait until Sunday to see who the final 30 participants in the Rumble are.
PWMania.com will have full coverage and results of the pay-per-view Sunday night. Please share your thoughts, opinions, feedback and comments below. Who do you think will be some surprise entrants into the Royal Rumble? If you would like to interact with me during the pay-per-view, send me a tweet @Enzo_Marino.