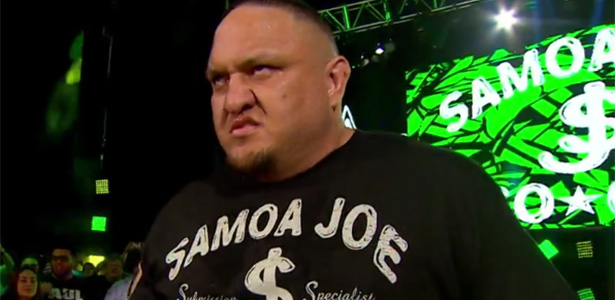 Samoa Joe has been a hot topic as a potential main roster call up this month within WWE. The idea right now is that he will possibly be a surprise entrant in The Rumble, but that could always change.
Joe was said to be recently banged up last month, but it now appears that he is all healed up as he worked last Thursday's NXT tapings in a dark match. It's also worth noting that Joe hasn't been a regular on NXT television and really doesn't have a storyline on that brand. This is another indication that he will be called up soon.
It's been rumored for the past several months now that once Joe ends his feud with Nakamura, that he would be headed to the main roster. It's also said that when he does make his debut, he will most-likely be on the SmackDown brand.