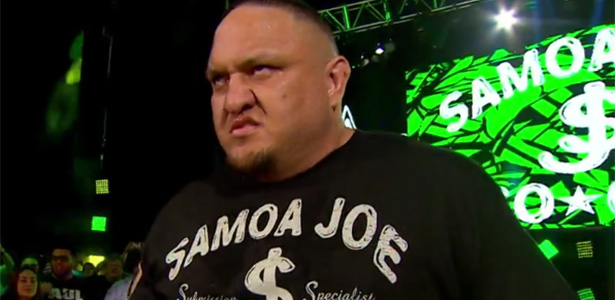 – Samoa Joe made his NXT debut at Takeover after the main event featuring Sami Zayn vs. Kevin Owens. As Owens was beating on Sami who was not defending himself, Joe's music hit and he made his way to the ring to confront Owens. They had a stare down, then Owens left the ring and went to the back. As Joe was soaking in the reaction from the crowd, Owens made his way back to ringside and said, "not tonight".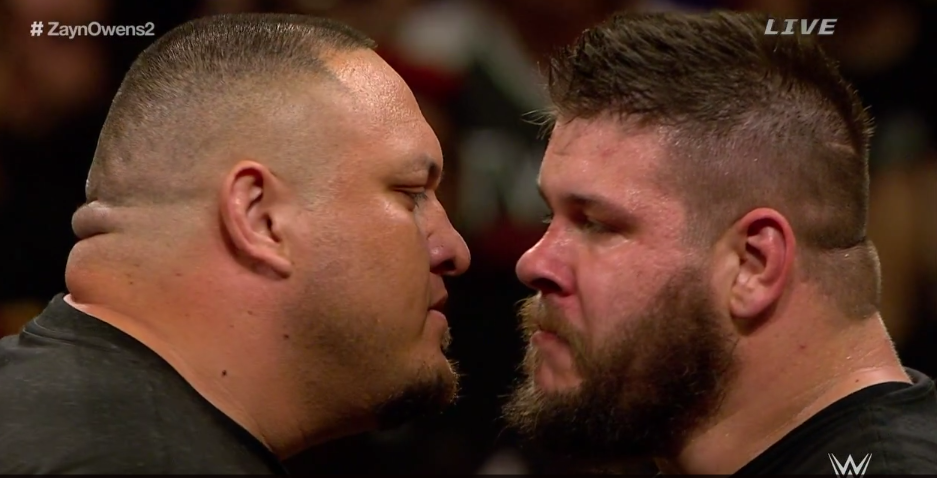 – In case you missed it, former TNA Knockout Sarita (aka CMLL star Sarah Stock) was one of the women showing off Tyler Breeze's "new Spring line" during his entrance. She has been helping out at the Performance Center, training talents, several times in recent months.
The others were NXT trainees Gionna Daddio, Jasmine Areebi and Dasha Kuret.