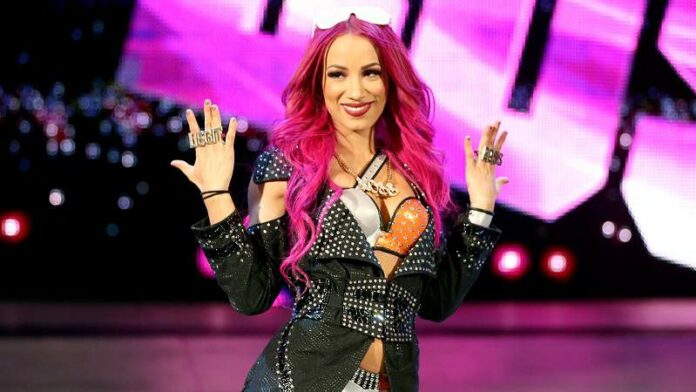 Sasha Banks didn't hold back in a recent interview when speaking about some of WWE's booking decisions.
Banks appeared on the Sam Roberts Wrestling Podcast during SummerSlam weekend and seemed frustrated by some of the decisions thrown her direction by WWE brass.
Last Monday on Raw, Banks lost the Raw Women's Championship to Alexa Bliss. It ended her fourth reign, and none of them have seen a successful title defense. Even before that went down, Banks was confused about having short title reigns.
"I don't know if it was something with me or they just want to keep on flipping flopping, I don't know!" she said.
Banks also talked about her frustration with being told her creative direction on little notice.
"We kind of always knew where we were going [in NXT], so it helped me prepare and think about it ahead of time about how can I make this better. But when I go to Raw, it's legit like I have no clue what I am doing so I don't even know what to prepare for," Banks said.
"I get handed something and told something and am like, 'Okay, I have one hour to get… okay let's just do it.' Honestly, I wish we had the opportunity to know what we are doing in the next three months."
On top of all that, she was upset that they booked her on a promotional tour of Australia right around the time of the Mae Young Classic so she was unable to go and watch the show with her fellow female competitors.