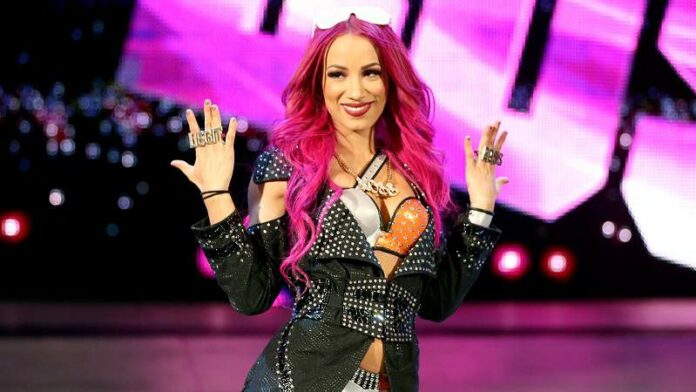 In the latest edition of "WWE Then & Now," Sasha Banks reveals which Superstar she impersonated during her first WWE photo shoot and looks back on her journey to becoming "The Boss."
"Eww. Gross. Ewww … what?!? Ew, gross.
"I think I was just trying to be pretty and trying to be somewhat I'm not. Like, I'm not a model — I hate taking pictures. I remember thinking 'what kind of poses can I do?' That was one of them, I was thinking the Trish Stratus pose, you know?
"Very skinny; barely any meat on my bones; same beautiful smile; a couple of broken noses after; better eyebrows, for sure.
"That's crazy, because I remember being so nervous and so happy that I was here in the WWE. I would say just don't give up and keep doing what you're doing because you will become a legit boss, you will become a three time women's champion, you'll become the first ever woman to main event a pay-per-view because you are so shy and so nervous. I still love what I do very, very much. I have so much passion for the WWE and I knew that I wanted to change the game, and here I am today, changing the game."