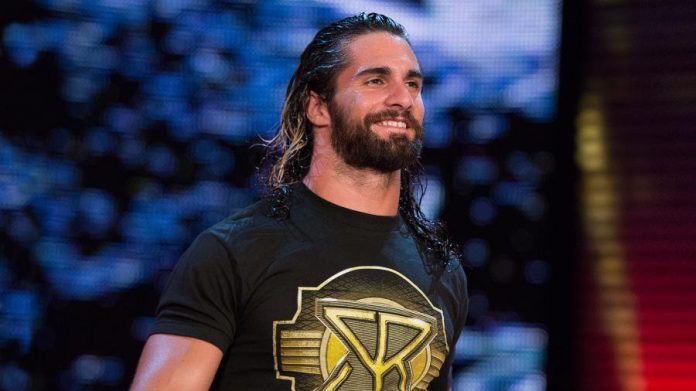 The following was sent to us:
iPlay America Delivers One-Two Punch with WWE Superstars Seth Rollins and Shinsuke Nakamura Making Meet & Greet Appearances in July

Freehold, NJ –Today iPlay America announces major Meet & Greet events featuring two legendary WWE© Superstars, Seth Rollins, and Shinsuke Nakamura. On Saturday, July 7, WWE Superstar and WWE International Champion Seth Rollins comes to the Event Center. Doors will open at 10:00 a.m. and the event begins at 11:00 a.m. Then, on Saturday, July 29, WWE Superstar and winner of the 2108 Royal Rumble Match, Shinsuke Nakamura will meet his fans at iPlay America's Event Center. Doors open at 8:00 a.m. and event begins at 9:00 a.m. Tickets go on sale Friday, May 18 at 10:00 a.m. Both events will offer fans VIP and photo opportunity packages. To learn more or get tickets, go to iPlayAmerica.com/Upcoming-Events.

"One WWE Superstar coming to iPlay America is a huge deal for wrestling fans! So, we doubled down and are presenting two MAJOR wrestling Meet & Greet events in July," said Jessica Schwartz, vice president of sales and marketing for iPlay America.  "We showcase the biggest and best wrestlers the WWE has to offer because we are your source for wrestling excitement at its best."

More About Seth Rollins

Seth Rollins is a veteran of the independent scene who is more ninja than wrestler. Rollins set up shop as one of WWE's on-the-spot history-makers from the second he walked in the door. From his reign as the first-ever NXT Champion to his vaunted time as the "Architect" of The Shield, Rollins' first two years in WWE were a master class of evolution. Coincidentally enough, that's the name of one of the factions he and his fellow Hounds of Justice managed to upend in their near-spotless two-year run throughout WWE's ranks.

Within 15 months of The Shield's breakup, Rollins won a Money in the Bank contract and converted it into the WWE Title and added John Cena's U.S. title to his trophy case. Rollins eventually reunited with Dean Ambrose and the two claimed the Raw Tag Team Titles at SummerSlam 2017. Ultimately, The Kingslayer became a Grand Slam Champion, capping it off with an intercontinental title win at WrestleMania 34.

More About Shinsuke Nakamura

During his career Nakamura has battled some of the best grapplers in the world including Styles, Finn Bálor, Kevin Owens and Hideo Itami. And after tearing his way through WWE NXT and winning the NXT Championship, WWE's RockStar immediately excelled under the bright lights of SmackDown LIVE, scoring monumental victories over the likes of John Cena, Randy Orton and Dolph Ziggler to take WWE by storm.

Nakamura scored his most significant victory to date by eliminating Roman Reigns to win the 2018 Royal Rumble Match. Following the triumph, he declared his intentions to face WWE Champion AJ Styles at WrestleMania in a bona fide Dream Match.