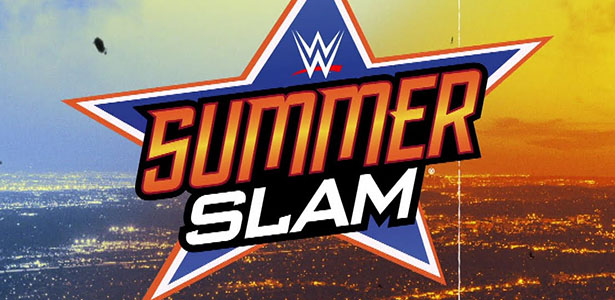 Just a few weeks ago one of wrestling's greatest returns occurred when the Hardy Boyz shocked the world by winning the Raw Tag Team Titles at Wrestlemania. To be fair, as they had recently become free agents many fans expected the legendary duo to return to WWE at some point, just not so soon and in such a dramatic fashion at the Grandest Stage of Them All. The swerve was well executed: The Hardy Boyz had appeared in a ROH ladder match against the Young Bucks the night before Wrestlemania. Jeff Hardy had spread the rumour that he was injured and needed rest after the event. Incredibly, they did not even leave their hotel until the main show was in full swing. All in all, it was a classic piece of subterfuge on WWE's part.
Although we all know what happened with the Hardy Boyz, the point is that it shows that WWE still retains the ability to shock – at least part of – an audience. In an era that wrestling message boards are overflowing with fans' opinions on what will happen and what should happen, it is refreshing that a surprise or two can still be delivered in a mega event. For the majority of fans, the possibility of a swerve or surprise return is one of the major reasons we watch wrestling. The WWE know this to be true and it is one of the reasons that they kept the Hardy Boyz appearance such a tightly guarded secret. Backlash, Extreme Rules, Money in the Bank…there are plenty of brilliant WWE PPV's on the road to this year's SummerSlam. This will give plenty of scope for another shock or two along the way. If recent history is anything to go by however, WWE will be keeping their biggest shocks for Summer Slam. Expect at least one incident at the super show to prove that they can still pull the wool over our eyes.
The fact that WWE still has the knack of keeping secrets from the fans, even in this era of ubiquitous internet fandom, means that the bookies are still taking bets on big wrestling events. They trust that McMahon and the WWE top brass can still keep the outcome of the matches under wraps. Yes, everyone knows that Roman Reigns will be going over on a certain night and the odds will be reflected on that, but you can still find value on plenty of the biggest matches. Put it this way, who was the bookie's favourite going into the Lesnar v Undertaker match at Wrestlemania XXX? A pre-match bet on Lesnar would have lined your pockets and perhaps even helped get you over the shock of the ending of the Streak. You can check out some of the best odds from the WWE Betting section (William Hill) and see if your know-how can lead you to make a bit of cash.