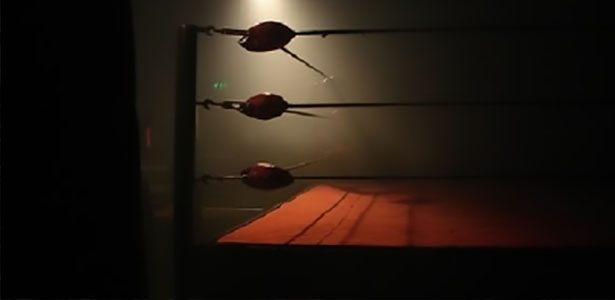 Some of you may watch Independent Wrestling and some of you may not. Regardless of that, there are several names on the Indy scene right now that deserve your attention. They are incredibly talented and need to be noticed. These are six independent wrestlers that deserve to be seen by the masses.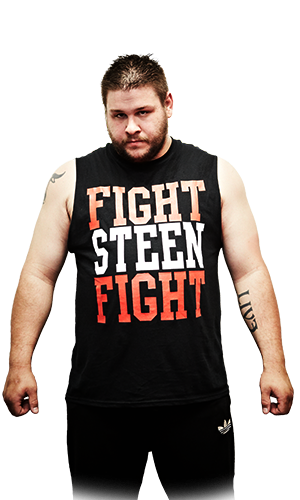 Kevin Steen
Kevin Steen is not your typical pro-wrestler. He doesn't have a six pack of abs nor is he a body builder. He's not on the skinny side either. Kevin Steen is a beast. He stands around six feet tall and weighs in at 240lbs. He is best known for his work in ROH and PWG where he has had numerous outstanding matches over the years.
Steen had his first ever match in 2000 at the age of sixteen. In 2004, he began competing for CZW, but was soon picked up by the Southern California company, Pro Wrestling Guerilla (PWG). Soon after debuting, Steen defeated AJ Styles to become the PWG World Champion in 2005. This was just the first taste of success that Steen would have as he went on to become ROH World Champion as well as Tag Team Champion. Steen also became PWG Champion once again in 2011 and has become a mainstay in the promotion.
Steen has mastered every aspect of professional wrestling. In the ring, he has a unique style that sets him apart from other wrestlers. He is also very agile for his size and showcases that by doing moves such as a Swanton Bomb onto opponents. Beyond his agility, Steen also executes powerful moves such as the package piledriver and the devestating turnbuckle brainbuster. Not only is Steen impressive in the ring, he also is one of the best talkers in wrestling today. He puts so much emotion into his promos that you can truly tell that he loves the business. He has the ability to be serious, tell a story, and be funny at the same time. That's a rare find.
With nicknames such as "Mr. Wrestling" and "Wrestling's Worst Nightmare", Steen certainly has alot to live up to, but he does it every time he enters the squared circle. Whether he's cutting one of his phenomenal promos or competing in a hard hitting matches which he is known for – Kevin Steen gives it his all. This hard work has earned himself a tryout with WWE so there is a chance that we may see Steen on our televisions very soon!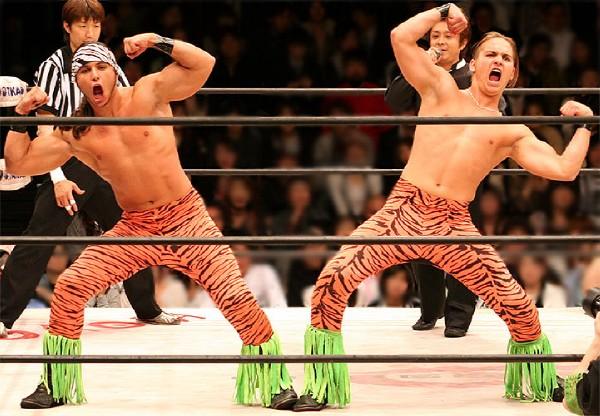 The Young Bucks
In a day and age where tag team wrestling has become less of an attraction, enter the Young Bucks. They have single handedly changed the way tag team wrestling is looked at over the past few years. The Bucks are without a doubt the best tag team in the world right now. They are currently the Tag Team Champions in three of the top indepedent promotions – ROH, PWG, and New Japan Pro Wrestling.
The Young Bucks consist of two brothers, Matt and Nick Jackson. They made their professional wrestling debut in 2004 for their very own promotion called High Risk Wrestling. Being from California, the brothers would soon get noticed by numerous wrestling promotions in the state. In 2007, they made their debut for Pro Wrestling Guerilla. After a year of working their way up the ranks in PWG, they captured their first tag team championships in 2008 by defeating Jimmy Jacobs & Tyler Black (Seth Rollins) at All Star Weekend 7 Night 2.
The Bucks went on to hold the PWG Tag Team titles for a record breaking 616 days. They defeated many great teams during their reign and on one occasion defended their titles three times in one night. Because of this reign and their outstanding performance, the Young Bucks became a major part of PWG and remain so to this day.
The in-ring style of The Young Bucks is simply amazing to watch. They are high flying and fast paced yet technical at the same time. They can wrestle many different types of matches and always put on a show for the audience. The Bucks aren't lacking in the area of charisma either. They portray their characters perfectly and are a phenomenal heel team. So to keep it short and sweet, if you are looking for awesome tag team wrestling, look no further than Matt and Nick Jackson, The Young Bucks!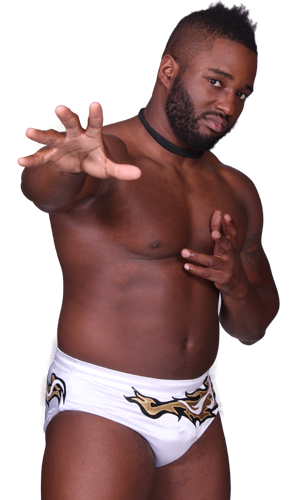 Cedric Alexander
Although he's only been wrestling for a few years, Cedric Alexander has began making waves in the world of professional wrestling. Currently signed to ROH, Alexander brings an entertaining style to the squared circle. He is reminiscent of ROH veterans Jay Lethal and AJ Styles, with whom he has had outstanding matches with.
The first glimpse that I had of Cedric Alexander was his match against Jay Lethal in PWX, a North Carolina based wrestling company. Lethal and Alexander put on a wrestling clinic that lasted nearly 30 minutes. It was in that match which I realized how talented Cedric Alexander is. He hung with Lethal move for move which is an astonishing feat.
After ending 2013 on a good note with his great match against Jay Lethal, Alexander began 2014 in impressive fashion as well. In January he faced off against AJ Styles in a match that was held as a dream match among Indy wrestling fans. Alexander once again put in a phenomenal performance and took Styles to his limit.
Alexander has a bright future ahead of him in professional wrestling and it's only just begun. Now would be a perfect time to look into this talented young wrestler. He's destined to have a successful career and if you become a fan now, you'll have the chance to watch him grow into superstardom!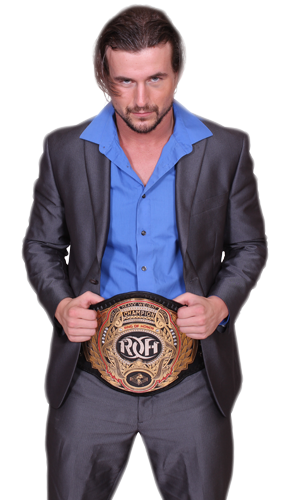 Adam Cole
"The Panama City Playboy" Adam Cole is the total package. The look, the charisma, the in-ring ability. He's got it all. Cole made his professional wrestling debut for CZW in 2008. CZW is also where Cole was trained. In 2010, it was announced that Cole had signed a contract with Ring of Honor.
Once signed to ROH, Cole began teaming with fellow newcomer, Kyle O'Reilly. The two's team was named Future Shock. Although they didn't find success as a tag team, they did put on many outstanding matches. Most notably, their match against The Young Bucks at PWG's Steen Wolf event put both men on the map. They didn't win the match, but they were met with "Please Come Back!" chants. Cole & O'Reilly and The Young Bucks tore the house down.
After returning to singles competition, Cole really came into his own as he adopted a heel gimmick and became known as the "Panama City Playboy". Cole soon made his way to the top of PWG. He won the annual Battle of Los Angeles tournament in 2012 which earned him a World Title shot. Cole took full advantage of this opportunity and defeated Kevin Steen to become the PWG World Champion. To this day, Cole remains the PWG World Champion and is the longest reigning champion ever as he has held the belt over 400 days.
Meanwhile in ROH, Cole found great success as well. In June 2012, Cole became the ROH Television Champion by defeating Roderick Strong. Cole held the title for many months before being defeated by Matt Taven. After losing the TV Title, Cole set his sights on the World Champions. Cole entered a tournament for the vacant ROH World Championship which he ended up winning by defeating Michael Elgin in the final round!
Adam Cole is the current World Champion in two of the most popular independent wrestling companies, ROH and PWG. That alone tells you how talented he is, but to truly understand the amazing abilities of Adam Cole – you have to see him for yourself. He's a phenomenal heel. The little things that Cole does makes him who he is. Cole cites Shawn Michaels as a major influence and needless to say, Cole reminds me of a young Shawn Michaels. I have a feeling that we will see Cole in WWE one day. If not it would be a travesty, because as I said before, Cole is the total package and has the It Factor that every wrestler needs to be successful.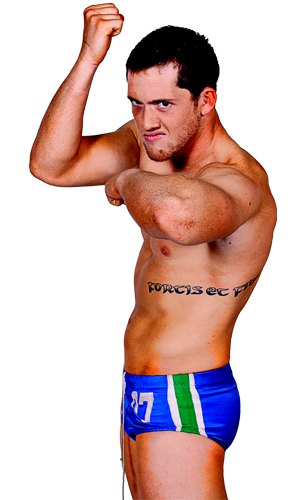 Kyle O'Reilly
If you mixed the styles of Daniel Bryan, Nigel McGuinness and Samoa Joe, the result would be a refined wrestling machine like Kyle O'Reilly. His reprotoire consists of vicious strikes, various hard hitting suplexes, and lethal submission holds. It's a great change of pace compared to most wrestlers today. When he gets in the ring, you know it's going to be a physical battle.
Kyle began wrestling in 2005, but his first big break didn't come until 2010 when he was signed by Ring of Honor. After signing, O'Reilly began teaming with Adam Cole under the name Future Shock. The two put on many amazing matches and made a name for themselves as two of the best young wrestlers today. Future Shock eventually broke up, but O'Reilly has remained a tag team competitor in ROH and has won the tag team championships twice with partner, Bobby Fish.
Since going solo in PWG, Kyle has put on many outstanding matches and became a huge fan favorite. His most impressive accomplishment came in August of last year when he won PWG's Battle of Los Angeles tournament after defeating ACH, Drake Younger, and Michael Elgin all in one night! O'Reilly continues to be a top singles competitor in PWG while being a main attraction in the tag team division in ROH.
O'Reilly's innovative in-ring style truly sets him apart from most wrestlers on the Indepedent scene. The way he mixes technical wrestling, submission wrestling, and jui-jitsu into a unique style of grappling is amazing. He is certainly a force to be reckoned with and has the potential to become a top name in wrestling over the next few years. He's yet to win a World Title, but it's only a matter of time before his strikes and submissions lead him to championship gold.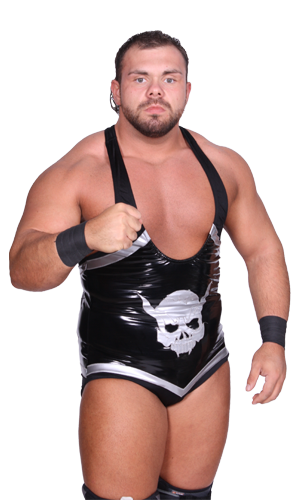 Michael Elgin
Last, but certainly not least we have Michael Elgin. Many people make all Indy wrestler's out to be "little guys", but Elgin blows that theory out of the water as he is a brute powerhouse. He's one of the strongest and most powerful guys I've ever seen compete. Elgin stands 5'11 and weighs in at a staggering 245lbs.
Elgin began his wrestling career in 2004 at the young age of sixteen. He competed in various independent companies over the next six years before signing with Ring of Honor in 2011. Elgin entered ROH's annual Survival of the Fittest tournament later that year and came out victorious. This victory guaranteed him a World Championship match against Davey Richards. In March of 2012, Elgin got his championship match. Although Elgin didn't win the match, he certainly came out looking strong as the match earned a five star rating from Dave Meltzer of the Wrestling Observer newsletter. Elgin continued competing for ROH, but also began wrestling for PWG. In PWG, Elgin has had many hard hitting bouts against the likes of Kevin Steen, Sami Callihan, and Kyle O'Reilly. Currently Elgin competes regularly for both ROH and PWG where he has earned the nickname, "Unbreakable".
Over the past few years, Unbreakable Michael Elgin has made a name for himself across the independent scene. He's a phenomenal wrestler and has really honed his craft in recent years. The number of great matches he's competed in recently is outstanding. It's only a matter of time before WWE notices the unbelievable abilities of this young powerhouse. Elgin reportedly has a tryout with WWE later this year so if all goes well, he may be competing in front of a national audience very soon.
What do you think? Comment below with your thoughts, opinions, feedback and anything else that was raised.
Ethan Lewis | @StylesClashx