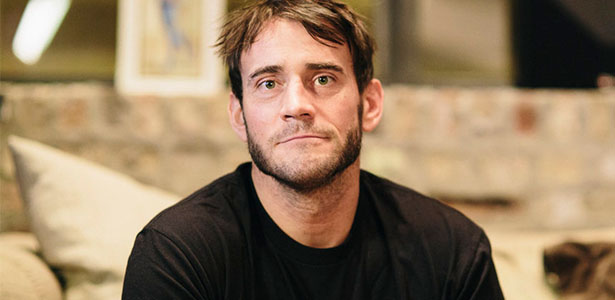 Here we go…
TNA Lockdown Ticket Sales?
Sure, how about a little TNA to start us off? Word on the street is that Lockdown has sold around 1,000 tickets so far for the pay-per-view event next Sunday night. Not too surprising, if true. Unless the company has some huge play coming in the next few days, be on the look out for more "empty arena pictures" next Sunday night to surface online. You would think with MVP being in a big spot, the show would do well in Miami…but nope.
For those who care, I PLAN to watch Impact Wrestling either this week or next week…maybe even both! Maybe.
WWE Network Update
Quick recap: I watched a little bit on Tuesday. I watched a little bit on Wednesday. I watched the NXT ArRIVAL show on Thursday. I only watched the Smackdown post-show on Friday. I watched some Stone Cold stuff on Saturday for a little bit. Then on Sunday, I tuned in for a little bit of WrestleMania 25. So far, the stream/video has worked fine in each case. No problems whatsoever on my end, minus a few small/brief glitches once in a blue moon. All in all, the WWE Network was used by myself for about 4-5 hours in the past week. That could even be a high estimate. No doubt, I will likely dive in head first for a 15 hour marathon or something one weekend, but that has not happened yet. Not yet…
On that note, it seems pay-per-view events WILL be added the day after they air going forward. At least that is what the online reports are claiming. Thus, if you are unable to catch the PPV live when they air on the WWE Network, head on there the next day. Should be in the on-demand section.
At this point, it is nearly impossible to NOT get this thing. The PPV events are basically 10 bucks a pop? The WWE Hall of Fame ceremony will air live? WrestleMania XXX airing? NXT each Thursday night too? Hundreds/Thousands of classic footage from the past too? Seriously, nobody should ever complain about pricing/content ever again.
Trenton: What would you think of a fatal-four way for the WWE World Heavyweight Championship at WrestleMania? Randy Orton vs. Batista vs. Brock Lesnar vs. Daniel Bryan. They're all viable contenders. Plus, they could all seem like possible winners. Although, I would hope Daniel Bryan would go over and FINALLY get his big moment, at the grandaddy of them all!
To be fair, this email was sent my way nearly two weeks ago.
Regardless, it does not matter. My answer is the same as it always is. Only one on one main event matches! I write this every single year. No triple threats. NO TRIPLE THREATS! Repeat: NO TRIPLE THREATS! No fatal four ways. No five ways. No six ways. No tags. No! Get that garbage out of there. Your four way would be excellent on any other pay-per-view event BUT WrestleMania. Not at Mania. Do that stuff on any other show during the year. Only one on one main events at WM!
John Cena's Injury Status
The dude is always banged up. He is always hurting. John Cena is never 100 percent. When when doing an injury type story line with The Wyatt Family, he is not at full health. It is just the reality. Last week, somebody on Twitter asked me if his injury was real or story line. My response: Both! Not to beat a dead horse, but I think 2014 or 2015 will be his final year are THE MAN and full-time star for WWE. Age, injuries, and health win out. As the saying goes, Father Time is undefeated. Sooner or later, Cena will realize that. Appreciate him and everything he does now.
Jeff Jarrett Teases
I admit it. These videos from Jeff Jarrett have grabbed my attention. Even though my interview requested was shot down (apparently, he is turning down everybody who asks), he is keeping his name out there. On Sunday night, his latest preview clip seemed to reference some kind of reality television show. Also the Twitter post included the E! Network account. Does that mean Jeff and his wife Karen are doing some kind of TV show on E! this Fall? I have no idea. Everybody thought some kind of wrestling promotion was starting up.
To add on top of that, Toby Keith is hinting at making an announcement on Monday (today). Could mean nothing. Could be about music. Could be about music. Could be something with the Jarretts as rumored. Could be something totally different. For now, I am paying attention. If this turns into a huge "trolling" or whatever, then count me out. They will lose me jut as quickly as they won me over. Do not screw this up guys.
WWE Raw Preview From Chicago
The Shield vs. The Wyatts is set. Honestly, I fear for this match. Is there any possible way this tops the original? Of course not. Their Elimination Chamber PPV tag match was so well built and delivered because the feud was something new. Doing a 'retread, sequel' a week later seems cheap. We all love The Shield. We all love The Wyatts, but their first match was something special. There is no reason to go back to the well again. I wish they had just moved on and left their one meeting as just that – their one and ONLY meeting. Oh well…
If, if, IF they want to go out there and deliver another classic, be my guest. Please do so! I just have my doubts anything these six men do will get close to the Chamber. Even with a HOT Chicago crowd tonight.
Aaron Paul will be on Raw promoting his new movie Need For Speed. I do not care for the flick, but this guy was great on Breaking Bad, so good luck! Hopefully, the live audience does not turn on you. If it does, run! Run for your life.
Brock Lesnar will be on hand to address The Undertaker. WWE has not officially said The Dead Man will be there, but some material does advertise him for the show. Thus, it may be a 'surprise' appearance from him instead of something already announced. Either way, expect some great promo work from Paul Heyman and *whatever* with Brock and Taker.
Is that all?
Nobody from Chicago?
Surely, there are no rumors or reports about a certain Straight Edge Superstar…
I think I covered everything…
Right?
…
Fine. I will address CM Punk for a moment. According to the guru Dave Meltzer, one of his trusted "sources" are nearly 100 percent sure Punk will be at Raw tonight from Chicago! Now there are tons of things I could write. I could spend another 50 paragraphs covering this issue. Heck, I could produce 10-15 columns in the next hour if need be dissecting all of this. Truth be told, there is no need to. I will tune into the USA Network on Monday night and watch Raw. I am not going to speculate. I am not going to spread rumors – true or not. I am just going to watch Raw from Chicago with its usual rowdy crowd.
Where we go from there is anybody's guess…
What do you think? Share below and let me know.
Twitter: @JustinWatry / Email: jw_bball_615@hotmail.com