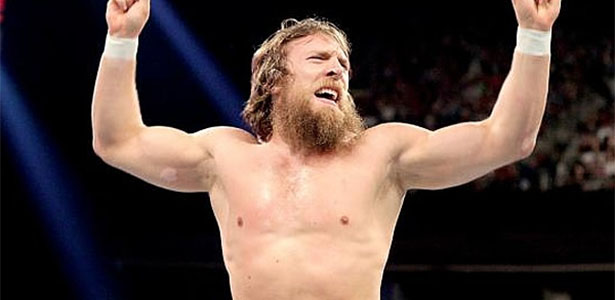 Welcome PWManiacs! My name is Justin Watry. I am here to share some of my wrestling opinions, as well as answer any questions you wish to throw my way. As long as comments are respectful and polite, I will happily respond. Keep in mind that we are all wrestling fans here, and these columns only reflect MY opinions.
The Royal Rumble is right around the corner! Let's dive into a few topics before the big event…
WWE Stock
Ten year high folks. Ten year high. The general public is hooked on this WWE Network launching. Since 2001/2002, the stock has gone down, down, and down some more. In the past year, it has DOUBLED and then some in the past few weeks. That is just unbelievable news for those paying attention to this kind of thing. If you are late to the party, there may still be time to cash in. I do not know how much growth is left. It has increased such big amounts that I wonder if the stock has peaked. Buying in now may be too late. For those already reaping the benefits, congrats!
Daniel Bryan Speculation
I have no idea if he will enter the Royal Rumble. I wish I could give you some inside scoop, but I can not. All we know is that Daniel Bryan will wrestle Bray Wyatt during the pay-per-view event. As history tells us, some guys DO compete twice at the Rumble. It has happened year after year after year. Just because Bryan has a single's match already does not mean his night will end early. There are plenty of open entries for the Rumble. WWE has barely announced 20 participants, much less the full 30 names. With that being said, I do NOT want to see Bryan enter late…and then lose. That is just 'trolling' to be trolling. Trust me folks: The live crowd would HATE any other finish. If Batista eliminates Bryan last, fans would be livid. If Bryan enters at #30 and is immediately thrown over the top rope, that match will be treated with silent after. I am telling you all now. The live crowd will hijack the show if WWE pulls some kind of 'troll' move like that. Bottom line is this. If Bryan is winning it all, fine. However, if somebody else is winning it all, do NOT even put Bryan in the Rumble. Do not. Nothing good can come of it.
Vince Russo Back With TNA? – Mark this as a rumor. RUMOR!
My initial reaction was: Well, that explains it. Girl in a cage at ringside. Overbooked mess as the main event. Something on a pole. Cage matches on television without any build. X-Division title swapping back and forth. With hindsight, we all should have known better. The writing was on the wall, right in front of our faces. His "genius" ideas have been popping up more and more in recent weeks. Whatever. If this company has not learned by now, they likely never will. Shame.
WWE Raw Numbers
I touched on this briefly, but here were go again… The first hour of Raw grabbed 5.25 million viewers. The second hour grabbed 4.99 million viewers. The third hour grabbed 4.3 million viewers. First of all, props for the first hour. WWE was coming off a HOT ending to Raw the week prior with Daniel Bryan beating up The Wyatt Family. Also, the return of Batista was well hyped for nearly a month. Add up those two elements and over 5 million viewers tuning in was the result. The major drop off usually happens with three hour Raws, but THAT much?!?! I know it is beating a dead horse, but those episodes each Monday night can drag. A Randy Orton vs. Kofi Kingston main event is not going to entice viewers to keep watching. They saw Batista return in the opening segment and heard Daniel Bryan 20 minutes later. Not much left after that…
Question from reader Scott: With the historical significance of WrestleMania turning 30 this year, you would think that WWE would have played up on this with the Royal Rumble build up. Yes, the winner gets a main event shot. But I think a few promos of guys wanting to win to face the champ at the biggest WM ever would have made the Rumble feel really important. It seems like they just handed the Rumble win to Batista and wiped their hands clean. I think all these little side angles (Punk-Authority, Bryan-Bray, Shield Breakup) took away from the importance of the Rumble. We now have just one title for the winner to go for, so I am hoping the Rumble becomes important again. Aside from last year's win by Cena, I found that the winner of the Rumble didn't necessarily play an important part on the WrestleMania card.
Answer: I agree and disagree. On Smackdown, CM Punk delivered a very passionate promo about winning the Royal Rumble. Each member of The Shield spoke on winning the Rumble. Also, we heard from Kofi Kingston and what kind of crazy 'stunt' he will pull off during the Rumble. It was not exactly major stuff, but that is at least something. Now, could WWE have focused on the importance on WrestleMania XXX and all that jazz? Yeah. I am with you there. Just a simple line about growing up a wrestling fan and dreaming to headline Mania one day. Just a small tease from a mid-card wrestler on shocking the world and winning the whole thing. Just a quick ten second backstage promo from Tyson Kidd about getting back health after surgery and vowing to win the Royal Rumble! Not a ton of time or effort was needed to go that direction. Definitely is a tad disappointing that only a few guys are even speaking about the Rumble.
That being said, do not count your chickens before they hatch. Batista has not won anything just yet. Is he a big favorite? Yes. Could he easily win? Would him winning be just as predictable as John Cena winning last January? Yes. However, let's just watch it all play out. As you noted, there is only ONE major title now. Guess what? I wrote about this being a problem at some point. With the World AND WWE Titles as separate belts, at least other guys could be kept busy at the top of the card. With just a single title at the top, A LOT of wrestlers will find themselves without a direction. Only a certain amount of men can fight for the belt at one time. Just the simple reality! If that means it is Batista's turn in the main event scene, then so be it.
What do you folks think? Post your thoughts, opinions, questions, feedback and comments below.
Email: jw_bball_615@hotmail.com | Twitter: @JustinWatry
Thanks.