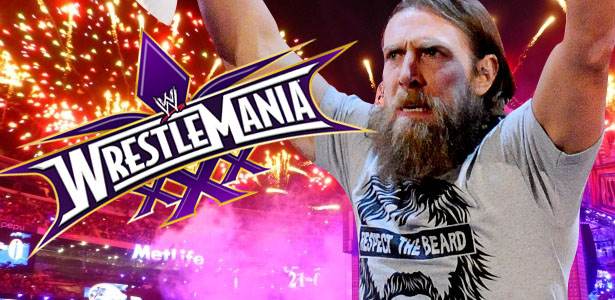 "I honestly think that you are so good (different) at how you approach columns. I know some people take compliments lightly and such, but honestly, you should be a very proud man. Boatloads of people including me, read your columns ALL THE TIME. Me personally, I wake up every morning, and before I go to school, I read your column (I'm 16). Also, your consistency with your columns is amazing, just from reading them so much, I almost feel like I know your thought process (not that I do). So with all of that out of the way, thank you."
– Sean, wrestling fan
No stalling. Couple topics today…
Smackdown Viewership
Last Friday night, WWE Smackdown drew over 3.14 million viewers. Somehow, someway, the Blue Brand is back over 3 million viewers. They are fighters. I will give credit to Smackdown. They are very resilient and keep bouncing back. As usual, I wonder if this is their peak viewership or if there is room to grow. Big Show vs. Kane was announced for this Friday night. While I doubt that is a major ratings draw, you never know.
Moving over to Raw quickly, they were (again) the number one show on cable Monday night. Kudos to them. You can only assume they are loving these numbers right now with their ongoing television negotiations. Multiple networks are rumored to be lining up for WWE programming. My assumption is that WWE sticks with NBCUniversal (USA Network, Sy-Fy), but money talks. If NBCU has already made their best offer, then so be it. Viacom (Spike TV) and a few others have cash to spend and are not afraid to do so. If WWE gets a ridiculous high dollar offer to change networks, they will do so. All about the money folks…
Daniel Bryan Tweet
I wrote a little bit about this on Twitter, so if you follow me there, just skip this part.
If you go back to the final minutes of the Royal Rumble match in January, look at Daniel Bryan's Twitter account. Literally a few minutes after the show went off the air, he tweeted two things:
" Sorry guys, the machine wanted me nowhere near the Royal Rumble match. But I thank everyone for their support. YOU are the #YESMovement "
" They try to keep US down and away from the top spots, but they can't ignore the reactions forever. Keep voicing your opinions. #YESMovement "
That was literally moments after the Royal Rumble 2014 pay-per-view ended.
Folks, that was NOT Daniel Bryan tweeting. That was Daniel Bryan tweeting what WWE told him to tweet. If you think that was his true feelings, think again. That was WWE starting two things: First, the term "YESMovement" was used not once but twice. In case fans did not catch on the first, he used it a second time. Boom! The catchphrase was born…by WWE, not Bryan. Secondly, his feud against "the machine" was back in high gear. Again, directed by WWE, not Bryan.
Now, has his long journey all gone according to plan and every single detail perfectly? No, probably not.
However, nearly every single thing (including Daniel Bryan tweeting that stuff merely minutes after the Rumble) says a good portion of this Yes Movement came from WWE booking. Speaking of…
TRIPLE THREAT?!?!
Bruce: You called it man, Bryan vs Hunter for the Bryan's Mania spot. Bravo.
It had to be either at WrestleMania XXX or Extreme Rules in his home state (Seattle, Washington) a month later. Once Extreme Rules was NOT listed for Washington state and instead for New Jersey, the writing was on the wall. Daniel Bryan was going to get his big moment. I do not think we need to beat this dead horse, but his time WAS coming. It was just about the where, when, and how WWE got there. As we saw on Monday, the long awaited Daniel Bryan vs. Triple H WMXXX match was announced. If Bryan wins (and he will), he gets his title match that night versus Randy Orton and Batista.
I do not want to make any promises, but logic says WrestleMania XXX closing with Daniel Bryan winning the WWE World Title and 70,000 fans chanting 'Yes!'
Unbelievable.
WWE Network
Network, we have a problem…
For the first time since the launch, I am having issues with the video. It plays for a second or two but then stops. Also, the 'live' stream does not work at all. Truth be told, I am just going to wait this out. If all that nonsense is still going down, then I will investigate more. Until then, you can now officially list me as someone who had technical difficulties with the WWE Network.
Hope it does not last long.
Pain
Trenton: What do you think are some of the most legit painful maneuvers in wrestling? I know some wrestlers take more bumps than others, but it's still a painful profession. Just curious.
I was going to reach out to a few wrestlers for a comment on this email. Instead, I will just say submission moves – Figure Four, Ankle Lock, Walls of Jericho, things like that. Wrestler or not, if somebody is trying to break/twist your body/ligament in half, it will hurt.
Big Brother Audition
No secret: I am a fan of the show Big Brother. The deadline to be entered as a contestant ends in three weeks, and my audition tape is currently being finished up. Very cool idea and happy with everything so far! Should be done by this weekend. During April and May, the CBS producers/casting directors will decide and put together a group of guys/gals for the summer series. If I suddenly stop writing columns or am shipped off to California soon, you will know why.
Opinion?
Jon: Now that the WWE network will offer every single PPV, and most hardcore fans that normally illegally stream the PPvs are going to pay the $9.99 a month for the network, do their opinions matter now?
Yeah…if they pay and watch legally, sure. Whine, complain, praise, critique, whatever – as a paying customer, you are given that right to voice an opinion.
I will get to your other email a different day.
I Was Wrong
I was wrong. I laughed at reports of a Bray Wyatt vs. John Cena match at WrestleMania weeks ago. I mocked said reports and made no bones about it back in January 2014. I said if that match actually DID take place, I would be the first to admit I was wrong. Like I always do, I own up and admit my fault: I was wrong.
Lita On RAW?
Johnnie: Okay, so I got to say I loved Raw tonight. I loved how they built the HHH/Bryan match at WM XXX. So watching the backstage pass after Raw, they took time to talk to the "fans" Daniel brought to the ring. I'm like wow these people are getting their 15 minutes of fame. I heard a woman's voice and lo and behold, it was LITA! I could be wrong, but I swear it was her. Since it's available on demand on the WWE Network now, please take the time to watch this and reassure me that I am correct it is Lita.
As noted, the WWE Network is not working for me. Thus, I can NOT view that right now.
However, I highly doubt it was Lita. Pretty sure they would have said something, especially going in the WWE Hall of Fame this year. She is not just going to be walking around aimlessly backstage like that. Mick Foley mentioned on Twitter that Jenn from catering was a part of the Daniel Bryan segment, and she had red hair. Maybe it was Jenn who works in catering and NOT Lita? Just a guess. Since I am on the topic, I was on Foley's Twitter account yesterday because I want some information on his annual WM raffle and cam across this funny tweet from him:
I have not INTENTIONALLY been part of this whole @WWEDanielBryan @TripleH story…but I guess we have ALL been part of it.
There you go. Mick is right. While many will not admit it, the outrage and outcry the past few months has played right into WWE's hand. Intentionally or not, you were all a part of it.
Johnnie, I will get to your other points a different day.
My Journey To 500 Twitter Followers!
When will I love tweet during WWE Raw again? Simple – when I hit 500 Twitter followers. Interestingly enough, I keep on gaining followers but then losing them hours later. Not add, no loss. Just spinning its wheels really. At last check, I have 481 Twitter followers – 19 away from hitting 500 and live tweeting during RAW for my second time ever! Will I get there by Monday night? Time will tell…
What do you folks think? Sound off below in the comment section, tweet, or email me.
Twitter: @Justin Watry / Email: jw_bball_615@hotmail.com