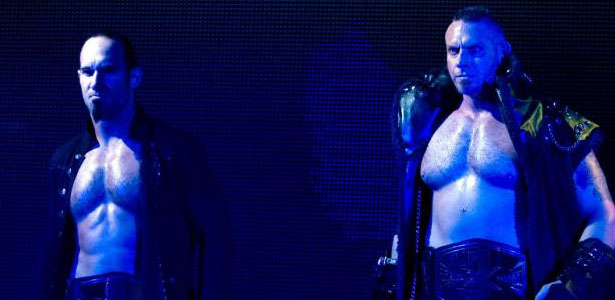 – There was some fan speculation at recent NXT live events that either Viktor or Konnor of WWE NXT Tag Team Champions The Ascension may be injured but that's not the case as we've confirmed they were training at the WWE Performance Center this past week.
– It was announced at Comic Con last week that there will be an animated series for Marvel's Guardians of the Galaxy in the future. It will air on Disney XD and feature Batista's Drax the Destroyer character. No word yet if Batista will be doing voice work for the animated Drax.
– WWE stock was up 1.14% today, closing at $12.47 per share. Today's high was $12.90 and the low was $12.35.