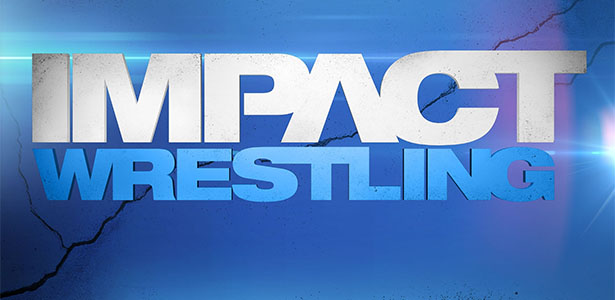 TNA taped the February 13, 2014 Impact Wrestling episode from Manchester, England. Here are full TNA Impact Wrestling spoilers.
TNA Impact Wrestling
* Austin Aries defeated Kazarian in a match taped for Xplosion.
* Dixie Carter, Magnus, Ethan Carter III and Rockstar Spud kick off Impact. Team Dixie is once again met by huge heat. Our correspondent was surprised that the UK fans booed Magnus as bad as they did. Magnus praised Dixie. MVP interrupts to a big pop. MVP speaks from the stage, runs down Dixie and says she has "excess miles, wear and tear" on her. Out comes Gunner and Samoa Joe. Gunner speaks and will be cashing in his World Title briefcase, he says. MVP rips Ethan Carter and calls him C3PO, which gets a huge reaction. MVP makes Gunner vs. Ethan in a Ladder Match with Gunner's World Title briefcase and Ethan's Tag Title briefcase on the line and that is next.
* The crew quickly hangs both briefcases from the chain and brings out ladders. James Storm and Magnus end up getting involved. MVP comes out and makes it Gunner and Storm vs. Magnus and Ethan in a Ladder Match with both briefcases on the line. Gunner and Storm get the win when Gunner climbs up and gets the briefcases. Apparently even though it was a tag match, only Gunner or Ethan could be the winners. There was once again tension between Ethan and Magnus.
* The Wolves and Samoa Joe defeated Zema Ion and BroMans in what was described as an amazing performance by Joe and The Wolves.
* Bully Ray vs. Mr. Anderson in a Casket Match is announced for later.
* Abyss comes out but he's not wearing his mask, so it's like Joseph Park in Abyss attire. He cuts a promo and says Abyss is back before calling out Eric Young. They have words but Abyss takes off the hoodie and apparently has a soft side now. It looks like Abyss and Young are back on good terms.
* MVP squashes Rockstar Spud.
* Chris Sabin vs. Velvet Sky is up next. The match doesn't happen as German women's wrestler Alpha Female debuts and takes out Velvet. Alpha is Sabin's new bodyguard.
* Mr. Anderson vs. Bully Ray in a Casket Match is next. Bully gets instant heat by wearing a Liverpool jersey out. This was described as a really good brawl with chairs and tables used, but a screwy finish. Anderson ended up getting the win by hitting a Mic Check into the coffin.
* Gail Kim defeated Madison Rayne in a Street Fight.