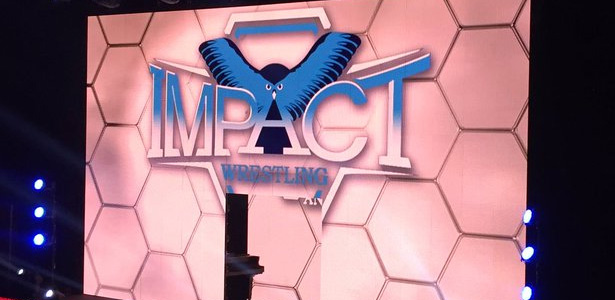 Here are the spoilers for the February 2nd and February 9th edition of Impact Wrestling which is being billed as an "Open Fight Night" edition. The spoilers are courtesy of Jacob Cohen:
– Broken Hardys out, they are using a teleportation mechanism, they must win every tag title ever. They will defeat The Bucks of Youth, The Day That Is New, and The Family of Wyatts. Jeff Hardy has challenged Bobby Lashley for Open Fight Night. Lashley out, He is ready for war, but is Jeff Hardy ready to take the title from him alone? Brother Nero sends Brother Moore away.
– Lashley defeats Jeff Hardy to retain. After the match Eddie Edwards comes out, congratulates Lashley on both winning and retaining the title. Lashley knows how great he is and doesn't need Eddie's praises, Eddie challenges Lashley to a rematch. Eddie Edwards now calls Lashley "Triple B" which stands for Bitch Boy Bobby. Lashley will give Eddie one single title shot, if Eddie doesn't win he goes to the back of the line.
– Drew Galloway out, says he will make the Grand Championship more important than the World Title. Said that while he was injured the title didn't really exist, Aron Rex and Moose did not count as champions, out comes Moose. Moose says that the last 2 times they wrestled, Galloway kicked him in the nuts to win, tonight he's going to kick his ass. Galloway says nobody wants to see Moose vs Galloway again, he will defend his title against Rob Ryzin tonight instead.
– Drew Galloway defeats Rob Ryzin by pinfall in the first round to retain the Grand Championship.
– Eli Drake is out with Tyrus, he's doing a gimmick where Tyrus speaks for him so the crowd doesn't get to hear his lovely voice. They call out EC3 in his street clothing, It appears they are doing an injury angle with EC3. EC3 is doing whatever Tyrus is telling him to do for some reason, Eli Drake blindsided EC3 and the match begins.
– EC3 defeats Eli Drake. After the match Eli Drake attacks EC3 with a baseball bat, the lights go off, DCC in the ring, they also beat down EC3. The DCC then beats down Eli Drake and Tyrus while James Storm drinks a beer in the ring. DCC hit a spiked piledriver on a chair on EC3.
– Brandi Rhodes out, she says it has been pretty wild so far in TNA, she wants to solve her problem with Rosemary and calls her out. Rosemary out with Decay, they saw potential in Brandi but she wouldn't come to the darkness and rejected them. Decay surrounds Brandi, Rosemary puts Brandi in a guillotine, Moose makes the save.
– Aron Rex defeats Robbie E.
– Trevor Lee, Everett, and Helms out, Lee, current x champ, says he is the crown jewel of The X Division and The Helms Dynasty. Helms says there is weakness in the Dynasty and it's Andrew Everett, he has failed time after time. Everett says that Helms is wrong, he has had to take the bullet for The Dynasty to protect Trevor Lee. Everett says maybe he's not the problem, maybe Shane in the problem, Lee and Helms attack Everett and leave him laying.
– Brooke defeats Sienna, Maria was trying to distract Brooke during the match.
– Moose & Brandi Rhodes defeat Crazzy Steve & Rosemary when Moose pins Crazzy Steve.
– DCC out, if someone wants to step up they will knock them down, Eli Drake & Tyrus out, they call out the DCC for a 3 on 2. Eli Drake left during the match, teased coming back but decided again to leave, DCC defeat Tyrus & Eli Drake.