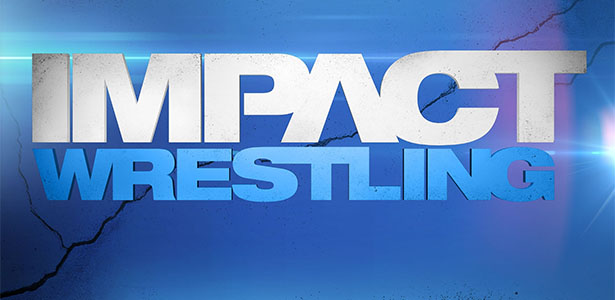 TNA Wrestling taped the March 27, 2014 Impact Wrestling episode from the Universal Studios in Orlando, Florida. Here are full TNA Impact Wrestling spoilers.
TNA Impact Wrestling (Airing March 27, 2014)
Taped on Friday night:
* MVP comes out and talks about brawling with Abyss last week. He's interrupted by Magnus and Abyss. Magnus says Abyss has a contract with him, not MVP or TNA. MVP offers Abyss a title shot and announces Abyss vs. Samoa Joe vs. Magnus for the World Heavyweight Title for next week. Our correspondent notes that this and other details were fuzzy based on the way they apparently taped out of order. Joe comes out and isn't happy about the match. Joe and Magnus brawl while MVP and Abyss brawl. Eric Young comes out and attacks Abyss. They clear the ring. MVP says instead, next will be Magnus vs. Joe, interrupted and for the title, and Young vs. Abyss. Young and Joe end up arguing. It ended with a 4-way being made.
* Gunner defeated James Storm in a no count out, no DQ match. This was described as a very brutal match. Gunner speared Storm through a table at ringside from inside the ring at one point. Gunner got the win after his finisher and a beer bottle shot to the head.
* Angelina Love calls out Velvet Sky. They argue about Madison Rayne and Angelina talks down to Velvet. Angelina mentions she will be facing Madison later on.
* The Wolves defeated Abyss and Magnus when Magnus tapped out. Abyss left with Magnus' World Heavyweight Title belt after the match was over.
Taped on Saturday night:
* Angelina Love defeated Madison Rayne in a non-title match. Velvet Sky was at ringside and slammed Madison on the floor when the referee wasn't looking.
* Samoa Joe defeated Eric Young.
* Bobby Roode and Ethan Carter III defeated Willow and Bully Ray in a tables match. Jeff Hardy left to the back after dropkicking Rockstar Spud out of his wheelchair. Ray was double teamed and put through the table for the win. After the match, they put Roode through two more tables.