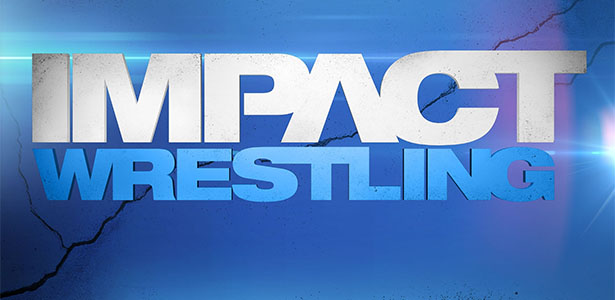 – TNA taped the rest of the June 12th Impact Wrestling on Friday night in Orlando. Below are spoilers, thanks to Eric.
* Eric Young comes out and talks about defending against MVP at Slammiversary. He calls out MVP, Kenny King and Bobby Lashley. MVP comes out and will let EY pick a stipulation for their match if he can beat two of them in one night.
* Bobby Lashley defeated Eric Young. After the match, Lashley attacked Young until Samoa Joe made the save. They brawled until Joe sent Lashley up the ramp.
* Magnus and Bram come to the ring. They talk about Willow and he comes out. Willow says "we" will take Magnus out at Slammiversary. Bram says he will be at ringside for Magnus on Sunday. Willow has someone too and brings out Abyss. A big brawl breaks out and Willow and Abyss clear the ring.
* Knox defeated Robbie E. The Menagerie did a lot of shenanigans here.
* Eric Young defeated Kenny King.
* Ethan Carter III and Rockstar Spud come to the ring and bring out Brooke Tessmacher. Ethan asks if she's still with Bully Ray and she says no. They accuse her of being pregnant and try to intimidate her. Ray comes out and says they split on good terms. He calls her an awesome girlfriend. Ethan challenges Ray to a Tables Match at Slammiversary but Bully wants a Texas Death Match. Ethan accepts.
* Gail Kim defeated Madison Rayne and Brittany to become the new #1 contender. Velvet Sky and Angelina Love were on commentary. They came to the ring and distracted the referee and tried to spray Gail with hairspray.
* Eric Young defeated VP in another non-title match, by disqualification. The match began with King and Lashley attacking EY as he made his entrance. The DQ came when MVP used a steel chair. MVP cuts a promo and says he doesn't care what stipulation EY picks. EY is still down but struggles to get up. He announces a steel cage match for Slammiversary.
Xplosion:
* The Wolves defeated Sanada and Tigre Uno with the TNA Tag Team Titles on the line.
* Knox and Crazy Steve defeated Zema Ion and Jessie Godderz.