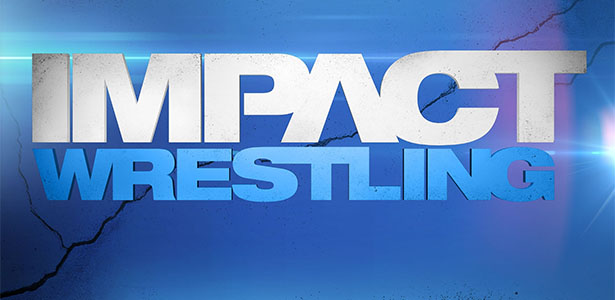 Here are full spoilers for the May 15th episode of TNA Impact Wrestling, taped on Tuesday night. Some segments may have been taped out of order or for the following week.
* Kazarian defeated Crazzy Steve with Knux and the rest of their carny group. Their theme song played during the whole match and there was a pink & green lighting. Steve goofed around the whole match and got disqualified when he pulled the referee's pants down.
* Eric Young comes out and talks about MVP turning on him last week. He says he would have granted MVP a title shot because he's a fighting champion. EY calls MVP out for a match right now. MVP appears on the big screen and runs EY down.
* Willow defeated Bram and Magnus in a handicap match. Magnus got rolled up when arguing with Bram. Bram and Magnus argued some more after the match.
* James Storm defeated Mr. Anderson.
* Cameras go backstage and MVP is brawling with Young into the arena. MVP hits a low blow and accepts the challenge for tonight.
* Gail Kim calls out Velvet Sky and Angelina Love. Gail challenges and Angelina accepts. Velvet hits a cheapshot on Gail to start their match. Gail defeated Velvet with Eat Defeat. After the match, Angelina laid Gail out with the Knockouts Title.
* Sanada defeated Tigre Uno and Zema Ion in a Triple Threat with the X Division Title on the line.
* Eric Young retained the World Heavyweight Title over MVP by disqualification. MVP beat up Young before the match. Kenny King was there and attacked Young after the DQ. MVP demanded for a restart but the referee refused. King laid out the referee. Bobby Lashley's music hits and he looks like he's going to attack MVP and King but spears Young. Lashley puts Young through a pair of chairs. Impact ends with MVP, Lashley and King posing over EY.
Match 6) In a match for the TNA Heavyweight Championship, Eric Young retained over MVP via DQ. MVP attacked EY before the match. Kenny King laid out EY with The Coronation. MVP ordered for the match to be restarted. Brian Hebner refused and Kenny laid out Brian. MVP asked what he was doing but later joined in with Kenny. Bobby Lashley's music hit and he ran out. He teased attacking Kenny and MVP but speared EY. He hit a running power slam on EY through two chairs. The three of them posed over EY, with MVP notably holding the title.
Xplosion:
* Angelina Love defeated Brittany