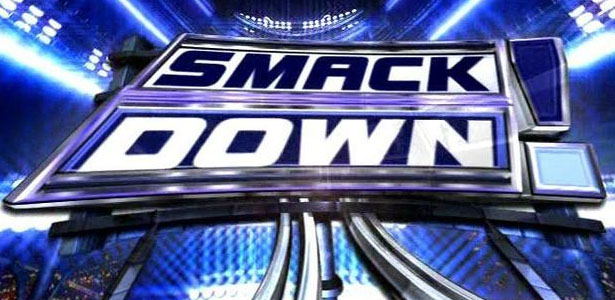 WWE taped the December 13 WWE SmackDown episode from the Moda Center in Portland, Oregon. Here are full WWE SmackDown spoilers.
WWE SmackDown
* Daneil Bryan defeated Luke Harper and Rowan by DQ after Bray Wyatt attacked Bryan. Bryan escaped and nailed Bray Wyatt with a knee to the face.
* Real Americans defeated Cody Rhodes and Goldust via Swiss Death to Rhodes. Zeb Colter is upset that people wished him "felix navidad."
* Bad News Barrett cuts a promo about the Slammy Awards.
* Mark Henry defeated Damien Sandow by countout. Big E Langston was on commentary.
* AJ Lee and Tamina defeated The Bella Twins via Nikki tapping out. Natalya was on commentary.
* John Cena cuts a promo. Cena vows to go through a table, get up and win on Sunday.
* The Shield defeated the Usos in the match of the night. CM Punk cut a promo on the titantron after the match.
* Big Show (with Rey Mysterio) defeated Ryback (with Curtis Axel) with a chokeslam. After the match Show and Mysterio attacked Curtis Axel. Mysterio hit a 619 on Axel into a WMD from Show.
* There was a Wyatt Family promo
* Kofi Kingston vs. Alberto Del Rio was scheduled but never took place as The Miz attacked Kofi from behind and hit the Skull Crushing Finale.
* In the main event segment, Randy Orton came out to apologize to Triple H. Triple H came out and accepted, saying he forgave him this once. He then left to end the show.
Dark Match
* After the taping ended, John Cena came out and faced Randy Orton in a dark match. Cena defeated Orton via DQ after Orton used a steel chair.