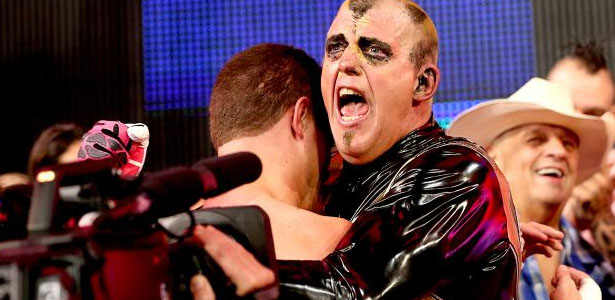 – Here's the updated card for WWE's return to Madison Square Garden on December 26th:
* John Cena vs. Randy Orton with Booker T as guest referee
* Cody Rhodes and Goldust vs. Jack Swagger and Antonio Cesaro in a cage match
* Alberto Del Rio vs. Rey Mysterio
* Kane vs. Big Show
– The latest episode of WWE NXT is now on Hulu at this link. It features Natalya vs. Paige for the NXT Women's Title and Adrian Neville vs. Bo Dallas for the NXT Title.
– Arda Ocal recently interviewed WWE Hall of Famer Sgt. Slaughter at this link.