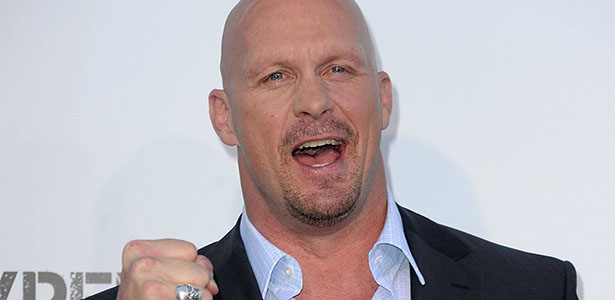 – Steve Austin made a special appearance at Jim Ross' one-man show at the House of Blues in New Orleans Thursday night. JR tweeted about both of his shows Thursday:
"Two, great houses tonight in #NOLA at House of Blues for our two shows. Folks seem to have fun. Thanks to all who attended. I admire all the folks who traveled thousands of miles to make it to #NOLA. Met some great, Australian & Abu Dhabi fans at our shows tonite. It's pretty damn good to have a friend like @steveaustinBSR who made a surprise appearance at our late show Thursday night in #NOLA."
Check out this photo of Austin and JR from the event:
Had a blast shooting the breeze in NOLA with my buddy @JRsBBQ. Great crowd. #WM-30 pic.twitter.com/GNs4qjP9U2

— Steve Austin (@steveaustinBSR) April 4, 2014
– Mick Foley did a Q&A with The Baltimore Sun and was asked about the build to this year's WrestleMania. He replied:
"I watched this week's RAW and thought they really went home on a high-note. Hopefully the 15,000 people on their seats chanting "YES YES YES" will foreshadow the idea of 75,000 people chanting it at the end of Wrestlemania."
– The Houston Press has a new article up looking at Booker T's Reality of Wrestling promotion. The article notes that ROW was scheduled to shut down after their December Christmas Chaos event but a local businessman, Hilton Koch, stepped in and wanted to be a partner. Koch's involvement, along with support from sponsors such as Lewis Diamonds and Walker Texas Lawyer, allowed Booker T to secure the company's lifeline, a weekly television deal with the KUBE, Channel 57. Booker is expecting to make money with ROW for the first time in the near future.