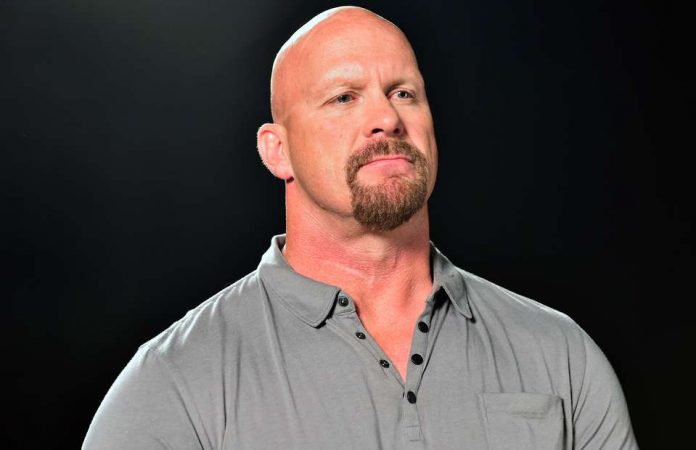 .@WWETheBigShow and @RealKurtAngle FINALLY unmask the mystery of the tranquilizer dart in their #HairVsHairMatch! #WWERideAlong @WWENetwork pic.twitter.com/uEWK0mxs3D

— WWE (@WWE) July 4, 2017
– Big Show and WWE Hall of Famer Kurt Angle recall their 2004 Hair vs. Hair match in this video from last night's WWE Ride Along episode.
– John Cena did a brief interview with CBS News and commented on his secret to being a scene-stealer in comedies like Trainwreck and Sisters. Cena said:
"I think a lot of the reason that stuff has made people laugh is because I'm OK not taking myself too seriously. A lot of physically big dudes who are intimidating, imposing figures don't want to lose that intimidating edge. I'm just not an intimidating guy by nature, so a bigger guy doing stuff that's opposed to type is kind of funny."
– Below is a special 4th of July message from Kawasaki USA and WWE Hall of Famer Steve Austin:
Happy 4th!!RT @KawasakiUSA: Here's to life, liberty and the pursuit of good times! #Happy4th @steveaustinBSR pic.twitter.com/V18N55Tw8b

— Steve Austin (@steveaustinBSR) July 4, 2017