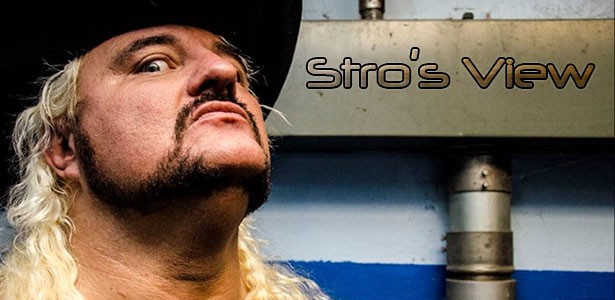 Welcome to another edition of "Stro's View" exclusively on PWMania.com. Lots to talk about so let's get start with my predictions for the Elimination Chamber Pay Per View.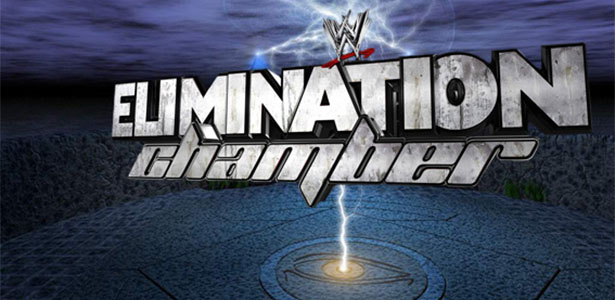 Cody Rhodes & Goldust vs. Ryback & Curtis Axel (Kickoff Match):
The Rhodes brothers is fresh off of an amazing tag team title run. They are looking to getting another rematch with the champions the New Aged Outlaws to once again get tag team gold. The former members of the Paul Heyman stable in Ryback and Curtis Axel are looking to also make that rise to tag team gold. As hungry as both teams are, I'm giving the edge to the more solid team the Rhodes.
Stro's pick: Cody Rhodes and Goldust
Darren Young vs. Titus O'Neil
The former Prime Time Players are going to go at it. Titus and Darren have been fighting all over the place lately. Titus claims he has been held back from championship gold. Darren seems to just want to get even for betraying him. Will Darren get even or will Titus get a victory to continue his quest to be a champion?
Stro's pick: Titus O'Neil
Batista vs. Alberto Del Rio
The 2014 Royal Rumble Winner and returning Batista has been the vocal point of former World champion Alberto Del Rio. Big opportunity for Del Rio. Can Del Rio put a stop to Batista's roll since his return? Will Batista be victorious to continue his journey to take on the WWE World champion at Wrestlemania? I'm giving it to the big man.
Stro's pick: Batista
WWE Tag Team Champions The New Age Outlaws vs. The Usos
The New Aged Outlaws has made history returning once again to the WWE and regaining the Tag Team championship. The Usos have established themselves as an exciting and well oiled tag team. Experience vs. Youth. The New Aged Outlaws are very crafty , but I feel it's the Usos time.
Stro's pick: The Usos
Intercontinental Champion Big E vs. Jack Swagger
Big E has thus far been a solid Intercontinental champion. Jack Swagger as of late has had some friction with Zeb Colter and Cesaro. Just as his tag team partner Cesaro has earned a spot in the Elimination Chamber, Swagger wants to achieve success of his own in bring some gold to the "Real American" camp. Should be a solid match between the Amateur Wrestling great and the powerhouse champion.
Stro's Pick: Big E
The Shield vs. The Wyatt Family
This one is definitely one of my favorites on this Pay Per View. Two solid factions in the Shield and the Wyatt Family. Both have been strong in the WWE ranks. With the Shield, you seem to have Reigns as of late standing out causing some noticeable tension with Dean Ambrose. With the Wyatts, so unorthodox and eerie. The team with the victory will be the one who can keep it together as a team. This one should be a classic.
Stro's pick: The Wyatts
WWE World Heavyweight Championship Elimination Chamber Match
Randy Orton vs. Daniel Bryan vs. Christian vs. Cesaro vs. John Cena vs. Sheamus
This year's Elimination Chamber match have six very formidable wrestlers. Randy Orton , despite recent non title loses, has remained firm as WWE World champion. Daniel Bryan is hungry and wants to win the WWE title once again. Christian's back and wants to be champion once again. Cesaro's recent win over Orton and epic match with John Cena shows he wants to grab the gold. John Cena wants to once again be the top dog in the WWE. The returning Sheamus looks better than ever and wants to once again be champion. This match could honestly go any way. Should be a great one.
Stro's Pick: Randy Orton
The WWE Network will be launching February 24th. PPVs, Specials, and Wrestling past and present including some classic Stro! Looking forward to it!
I was very heartbroken to hear about the passing of my friend and wrestling brother Nelson Frazier "King Mabel/Viscera/Big Daddy V". Wrestling legend "The Russian Bear" Ivan Koloff helped us both when we started the Wrestling business. I have teamed with him. I have wrestled him. I remember him back dropping me one time at the Mid-South coliseum so high I thought I was gonna hit the lights! He would always dig me "suplexing" somebody teaming with him lol! Heart of gold. Couldn't ask for a nicer man. My heartfelt condolences go out to his family.
Very happy to hear that one of my mentors and good friend Jake "The Snake" Roberts will be inducted into this year's 2014 WWE Hall of Fame. Great booker, great wrestler, and master ring psychologist. There were times where Jake and I would talk all night about wrestling, life, etc until the sun came up. Jake and I have been through a lot together. Tag teamed together, wrestled each other, traveled together, starved together, got in trouble together lol! You name it! But to come back from all the obstacles that he has to where he is now is nothing short of incredible!
My WCW alumni buddy Diamond Dallas Page has helped him so much with DDPYoga which I use myself. It's amazing folks trust me! It takes a hell of a man to comeback from where he's been and I'm pretty damn proud of him!Thank you Jake for everything you can done for the Professional Wrestling business. Love you always brother!
I will also be inducted in a Hall of Fame March 1st. The Maryland Wrestling Federation Hall of Fame at Elks Lodge #2266 in Severn, Maryland. This is a big honor for me as I look forward to joining the elite 2014 MWF Hall of Famers. For more information, go to Facebook.com/marylandwrestlingfederation.
Will be starring in the upcoming movie "The Hollow Oak". Also will be starring as "Jacob" in the upcoming film "Dracula's War".
Upcoming appearances:
March 30th XWW at Kate's Skating Center in Indian Trail, NC
April 19th UPWA at the National Guard Armory in Shallotte, NC
Thank you for taking time to read Stro's View. Hope you all enjoy this Sunday's Elimination Chamber PPV. Strength and Faith World. God bless.
Stro
TheStro.com
About The Stro: The Stro is best known for his appearances with World Championship Wrestling under the ring name The Maestro. Stro has also wrestled for independent promotions such as the United States Wrestling Association, Smokey Mountain Wrestling and the World Wrestling Council.