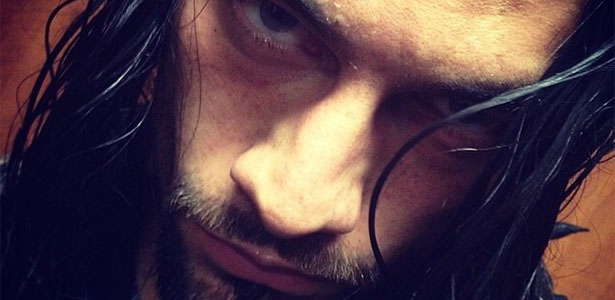 Since their debut at the Survivor Series 2012 The Shield have been involved at the top of the card with some of the biggest names in the WWE, along the way rubbing shoulders with the likes of The Rock, CM Punk, John Cena and The Undertaker.
The rise of these 3 men (Roman Reigns, Dean Ambrose and Seth Rollins) has been quite unprecedented, not only we're they presented as equals to men listed above in their encounters but they went on a long undefeated streak and captured tag team and singles gold along the way. There have been many plaudits for these 3 men over the last 18 months but none more so than recently for the enforcer of the group, Roman Reigns.
Roman Reigns started his rise by putting in a great performance at the 2013 Survivor Series PPV by eliminating 4 men, thus equaling the record for eliminations. He would continue this in the Royal Rumble match by again setting a record, eliminating 12 men beating the previous record that was set by Kane in 2001. Reigns was in the final 2 men in the match with Batista but came up a little short. All the signs point to Reigns as the next man to receive a mega push and possibly be the next break out star. Few could argue that Reigns has the presence, look and physique to make it as a force in the WWE, it also can't help that Reigns has all the qualities Vince McMahon loves in a big man wrestler.
With Reigns about to reach for the metaphorical brass ring I have to wonder if Roman is ready for the main event scene as a solo star or are people overlooking the work done by others to make him look the monster of man he currently does.
Roman Reigns signed with WWE in July 2010 and debuted in WWE Development (then known as FCW) as Roman Leakee. He had moderate success in FCW winning tag team gold and also competing for the FCW championship although never winning the belt. Following the re-branding to NXT Roman Leakee was rebranded himself as Roman Reigns, however not as the Roman Reigns you see on WWE television each and every week. Reigns debuted on the new NXT in October of 2012. He came with a big sports star gimmick where you'd need to talk to his agent just to get a glance at Reigns. The gimmick wasn't really catching on and you could see improvements were required and he needed time to hone his craft before debuting on the main roster. However this wasn't the case as at the following WWE PPV, Survivor Series, Roman, along with Dean Ambrose and Seth Rollins, made his main roster debut.
At this point Seth Rollins was the baby-face NXT champion, so his inclusion in The Shield meant a character change from the man people saw weekly on NXT. Rollins (former Ring of Honor Champion Tyler Black) had a résumé of quality matches on NXT and looked ready for the promotion to the main roster. Dean Ambrose who on the night of his debut was described as being from NXT hadn't actually appeared on the NXT show. A regular in FCW but was ready for bigger and better things in 2011, the man chosen for Dean's first feud was 3 time WWE champion Mick Foley. The two had a confrontation at Summer Slam Axxess which continued in a twitter war which to the dislike of Mick Foley featured comments about Foley's family. The match between two never took place as Mick failed the impact tests for head injuries and was told never to wrestle again. At the time this looked like a major blow for Ambrose (former independent standout Joe Moxley) but some say, including Foley himself that it turned out to be a blessing in disguise.
From their debut the formula was simple, complete and utter dominance, whether it would be in random attacks or in 6 man tag matches. Normally in the wrestling business you see mid and upper card heels trade wins with faces but The Shield were different, it didn't matter if it was on Raw, Smackdown, PPV or even at Wrestlemania the trio looked strong and picked up the wins. The list of tops stars they went through is an impressive one, Randy Orton, Sheamus, John Cena, Big Show, Kane and Daniel Bryan. All these men are former World Champions, not too bad for 3 rookies from WWE development. Even when their first loss did come in a 6 man match on Smackdown with Daniel Bryan finally being the man to end the run it didn't derail their momentum as we are nearly a year later and they are still at the top end of the card and are fresh from feuding with CM Punk another former World Champion and then tangling with The Wyatt Family who themselves are in the midst of a successful run as top heel's in the WWE.
Each man had his own traits to offer the group, Seth Rollins the athletic workhorse of the group, more often than not wrestling larger portions of matches and taking the bigger bumps, Dean Ambrose bringing great psychology and an innovative style to the squared circle, himself carrying a lot of the time in the ring. This left Roman Reigns who often came in for the closing moments of matches, whether it be a devastating spear either as the legal man or to catch the opponent unaware or the power behind a triple power bomb the fans were left with one thing clear to them this was a powerful man who could end a match in an instant.
As Paul Heyman has always said, you should accentuate the positives and hide the negatives. That is exactly what the WWE has done with Reigns. Giving him time to develop he has taken a back seat to Ambrose and Rollins in respect to ring time but has made great strides from the man we saw on NXT. The big test for Reigns comes without Ambrose and Rollins to shield him, is Reigns ready for the spotlight as a solo star? As previously mentioned he has the look but can he deliver in the ring for 30 minutes in the main event of a PPV? With a WWE audience that seem more inclined now than ever to let people know what they think, it's not just John Cena who is a target, Randy Orton, Batista, Ryback, Sheamus, Rey Mysterio and Big Show have all been on the receiving end from an increasingly disgruntled WWE Universe. So if Reigns isn't ready the Universe won't hesitate to let him know. One good thing Reigns has going for him as he is about to embark on this push is that as a heel in a heel stable the fans are already reacting to him and the Roman Reigns chants have started to be heard and seem to be getting stronger as the weeks go on.
One match you could look at as a test run for Reigns in big matches is the match he had on Raw against CM Punk earlier in the year. Reigns impressively speared his way to victory over "The Best in the World" and now absent former Champion, the crowd was hot for the finish although there were points in the match where Reigns didn't look as comfortable as you might like in a main event match up so again that casts a little bit of doubt.
The jury is still out on Reigns as a solo star and only time will answer that question but all the signs point that he will succeed, The WWE is behind him and he possesses all the tools to be a hit, It will be interesting to watch him develop on his own. I also have high hopes for Rollins and Ambrose as they too should be able to break out of the mould of a faction to solo success.
Coming from a famous family which includes The Rock and Yokozuna, Roman Reigns might have been shielded at the beginning of The Shield's run but has developed into a great wrestler in his own right and looks set to be yet another success in a list of already successful family members.
What do you think? Comment below with your thoughts, opinions, feedback and anything else that was raised.